FCT publishes Notice of the Call of the 6th edition of the CEEC Individual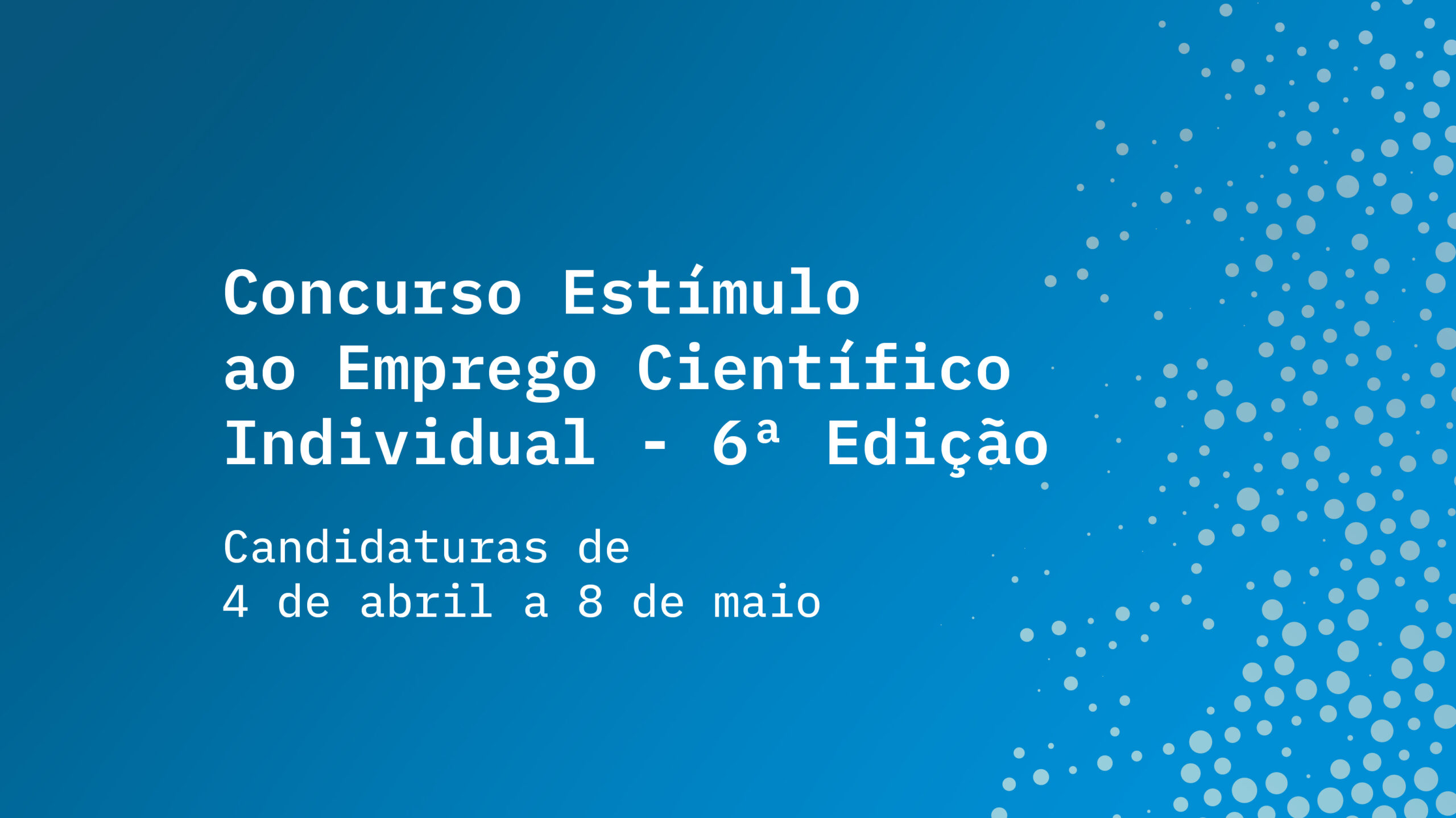 The Foundation for Science and Technology (FCT) has published the Notice of the Call of the 6th edition of Call Estímulo ao Emprego Científico Individual (CEEC Individual), whose applications will run from 4 April 2023 until 5:00 PM (Lisbon time) on 8 May 2023. This Call provides for the recruitment of an additional 400 doctoral researchers under the Scientific Employment Regulation (REC).
The CEEC Individual is an annual call that directly supports the hiring of PhD researchers, in all scientific areas, who intend to carry out their scientific research or technological development activities in Portugal, in the institutions of the National System of Science and Technology (SNCT).
CEEC Individual contracts last up to 6 years and are awarded, in this edition, according to three categories: Junior Researcher, Assistant Researcher and Principal Researcher.
The CEEC Individual and the CEEC Institutional are funding instruments for hiring researchers created by FCT in 2017, following the publication of Decree-Law No. 57/2016 and with the intention of stimulating scientific and technological employment in all areas of knowledge.
The FCT programme for Scientific Employment Stimulus, through the editions of the CEEC Individual and the CEEC Institutional editions, has so far opened 3,120 vacancies for contracts with PhD researchers.
Published 9 March 2023 | Updated 21 June 2023