ERC grants another €6.9 million to Portuguese research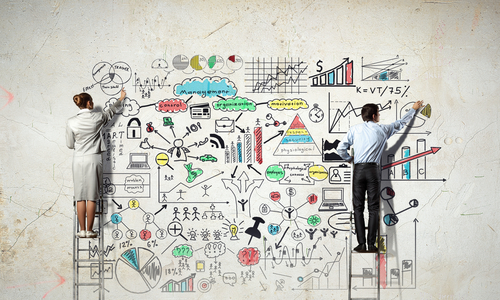 The European Research Council (ERC - European Research Council) announced today, April 26, the results of Call for the attribution of Advanced Grants, having been attributed three Studentships to researchers from Portuguese institutions and two to Portuguese researchers working abroad. The three projects to be developed in national institutions have captured in total 6.9 million euros in European funding, which represents 1.1% of the total of Call.
The ERC Advanced Grants are aimed at active Principal Investigators (PIs) who, in the last 10 years, have a track record of conducting original research and relevant results. For Portugal, this is an excellent result, considering that in the last 8 Calls in Advanced Grants, Portuguese research had only managed to have 8 projects approved in total, i.e. an average of 1 project per Call per year.
The selected projects are from scientific areas as diverse as astrophysics, gravitation, archaeology and economics. The projects that will be developed in Portuguese institutions are "Dispersals, resilience, and innovation in Late Pleistocene SE Africa", led by Nuno Bicho (University of the Algarve); "Finding ExoeaRths: tackling the Challenges of stellar activity", led by Nuno Santos (Centre for Research in Astronomy and Astrophysics, University of Porto); and "Black holes: gravitational engines of discovery", led by Vítor Cardoso (Higher Technical Institute Association for Research and Development). The Interdisciplinary Center for Archaeology and Evolution of Human Behavior of the University of Algarve, where Nuno Bicho is based, has thus registered 3 Studentships of the ERC under Horizon Europe; in turn, both Nuno Santos and Vítor Cardoso had already received, in previous editions and in other modalities of Call, Studentships of the ERC.
Among the projects of Portuguese researchers working abroad, there is a project in the area of economics, "The distributional consequences of inflation", led by Ricardo Reis (London School of Economics and Political Science), and another in the area of astrophysics, "The 3D motion of the interstellar Medium with ESO and ESA telescopes", led by João Alves (University of Vienna).
With these Studentships, Portuguese research already has about 30 million euros in funding from the ERC, under the scope of Horizon Europe (2021-2027). In addition to the projects selected for the Advanced Grants, the awarding to researchers from Portuguese institutions of 5 Starting Grants, 4 Proof of Concept Grants and 5 Consolidator Grants had already been announced.
Published 26 April 2022 | Updated 12 January 2023