CMU Portugal Program has already given birth to two unicorn startups
Topics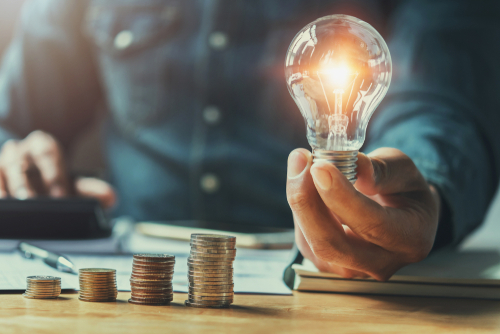 The CMU Portugal Program, created in 2006 in collaboration between the Foundation for Science and Technology (FCT) and Carnegie Mellon University (CMU) under the International Partnerships initiative, has already led to the creation of 12 successful startups that continue to make their mark on the national and international scene, including Feedzai, Unbabel, Veniam, and Mambu. Together, these companies have managed to attract several tens of millions of euros in international funding and have created more than 1000 highly qualified jobs. 
Feedzai was the first startup created in the sphere of CMU Portugal Program. Today it is considered a unicorn company and is the 4th of Portuguese origin, and the first with headquarters in Portugal, to obtain that title, after having obtained an additional 200 million dollars in the last investment round, thus reaching a valuation of one billion euros. This new investment, led by international investor KKR, also retains the support and confidence of Sapphire Ventures and Citi Ventures, which in 2017 invested 50 million dollars in Feedzai.
Feedzai has an excellent collaboration with CMU Portugal Program and its founders, Paulo Marques and Pedro Bizarro, were visiting professors at CMU under the Program. The startup, besides being involved in the Industrial Affiliates Program, is also the proponent institution of the CAMELOT project, which leads collaborative research between Portugal and CMU.
Feedzai is a market leader in the fight against financial crime, using artificial intelligence and machine learning to prevent and detect financial crime and make banking safer. Headquartered in Coimbra, it has a team of over 500 people who have been working remotely due to the pandemic. The company also has offices in Lisbon, Porto, New York, Atlanta, Silicon Valley, London, Hong Kong and Sydney.
Earlier this year, Mambu, another company in the sphere of the CMU Portugal Program, also became a unicorn. Mambu won 110 million euros in a new investment round by TCV (Technology Crossover Ventures), a company that supports companies like Revolut, Klarna and Netflix, becoming the first unicorn company of CMU Portugal Program. With a valuation of 1.7 billion euros, it is today an international success story. The company took its first steps under the Carnegie Mellon Portugal program as a result of the work developed by three students of the Masters in Human Computer Interaction (Human-Machine Interaction) at the Interactive Technologies Institute in Madeira. The three founders, Sofia Nunes (Portugal), Eugene Danilkis (Canada) and Frederik Pfisterer (Germany), created the startup in 2009, developing the "SaaS" (Software as a Service) banking platform, which today is the market leader. The technology company is headquartered in Berlin, is expanded to more than 50 countries and develops solutions for the digitalization of banking services that accelerate and simplify the way financial products are built and offered by financial institutions. 
In this latest investment round, Mambu received support from Tiger Global and Arena Holdings, as well as investors Bessemer Venture Partners, Runa Capital, and Acton Capital Partners. Mambu intends to continue its expansion and focus on markets such as Brazil, Japan, and the United States, and plans to double its team to more than 1000 employees by 2022.
About FCT International Partnerships
The International Partnerships were launched in 2006 and are a strategic collaboration between Portuguese universities and R&D institutions with three North American universities: Carnegie Mellon University (CMU), Massachusetts Institute of Technology (MIT) and University of Texas at Austin (UTA). This collaboration gave rise to the CMU-Portugal, MIT-Portugal and UTA-Portugal Programs, which promote the internationalization of national scientific and higher education institutions, enhancing innovative projects and the mobility of highly qualified human resources.
FCT has been the main responsible for the public funding of these Partnerships, as well as for their monitoring, promoting new thematic networks of knowledge. For the period 2018-2023 the International Partnerships have become part of the goPORTUGAL initiative, which reinforces and expands the concept of international partnerships.
More information about the startups: Feedzai and Mambu
Published 1 April 2021