V Meeting of Ministers, Ministers and High Authorities of Science, Technology and Innovation of Ibero-America
Topics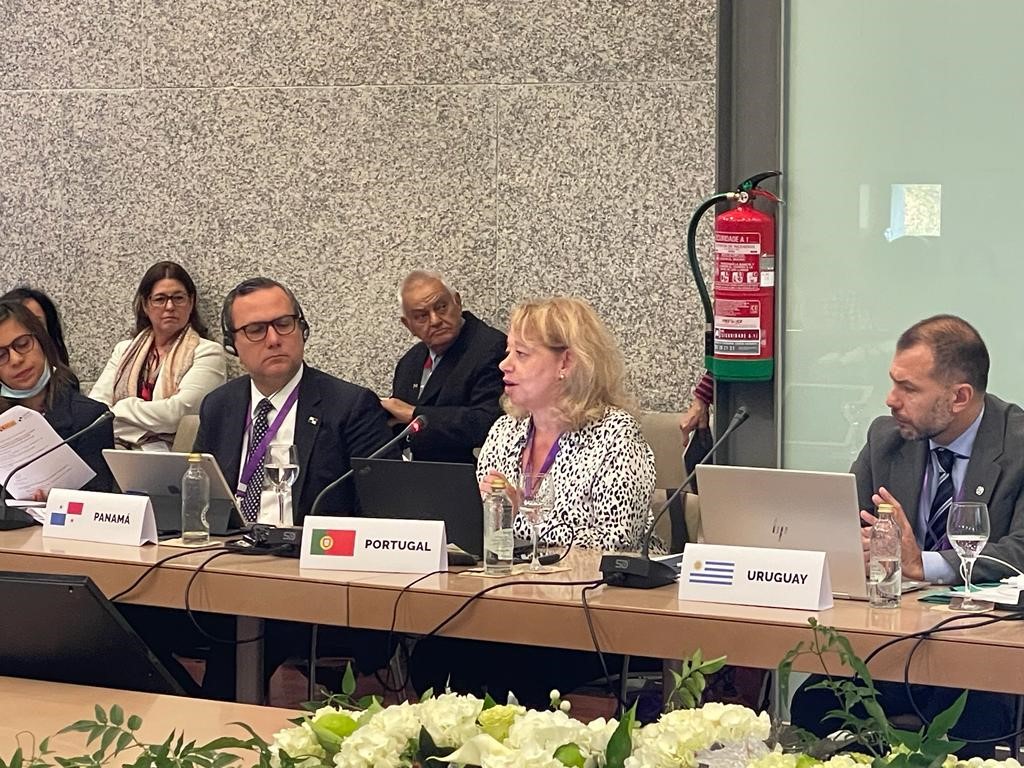 The city of Santiago de Compostela, Spain, hosted on 2 and 3 November the 5th Meeting of Ministers, Ministers and High Authorities of Science, Technology and Innovation. The President of FCT, Madalena Alves participated in this meeting representing the Minister of Science, Technology and Higher Education, Elvira Fortunato.
The objectives of the meeting were developed in three areas.
1) To report on the progress made in the development of the agreements adopted by the Ibero-American Summit of Heads of State and Government on science, technology and innovation within the Ibero-American Knowledge Area;
2) Promote regional cooperation actions in this field by making available experiences and good practices
3) Contribute to a better articulation of the Ibero-American Knowledge Space.
The Ministerial Declaration adopted at this meeting approves, among others, the Open Science Action Plan and the Action Plan for the promotion of Spanish and Portuguese as languages of scientific communication and the improvement of the international visibility of knowledge forged in Ibero-America, as well as the Work Plan approved by the 1st Ibero-American Forum on Science, Technology and Innovation Diplomacy.
Published November 3, 2022 | Updated January 12, 2023