Wokshop Bridging the Gap: Satellite Data and Models for Local Impact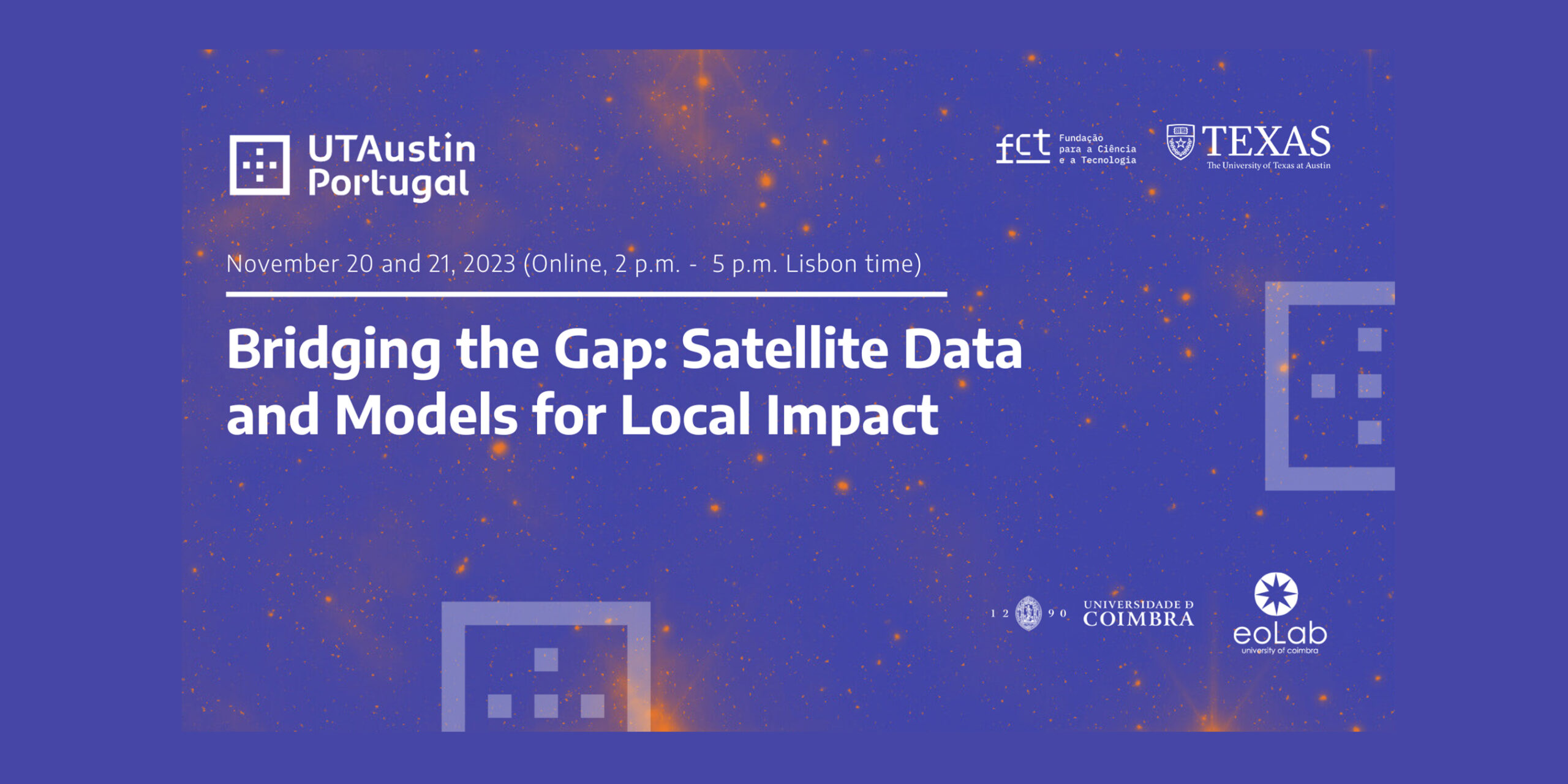 The UT Austin Portugal Program, the University of Coimbra and its Earth Observation Laboratory (eoLab) are organizing a workshop on satellite data analysis and local impact, which will take place on November 20 and 21 in virtual format.
The session aims to share methods for interpreting and using satellite data effectively and is coordinated by Vasco Mantas, Director of eoLab, and Zong-Liang Yang, Professor at the Oden Institute for Computational Engineering and Sciences at the University of Texas at Austin.
Various experts from academia and industry will come together to understand and harness satellite data effectively, as well as to explore the methodologies and opportunities for using global products - both satellite and model-based - for high-impact local applications.
FCT supports the UT Austin Portugal Program in collaborative research projects, targeting important societal challenges, involving UT Austin researchers and Portuguese institutions, in close association with companies.
The workshop is free and registration is open until November 17.
More information can be found here
Published on November 16, 2023