6th edition of the Arquivo.pt Award
Topics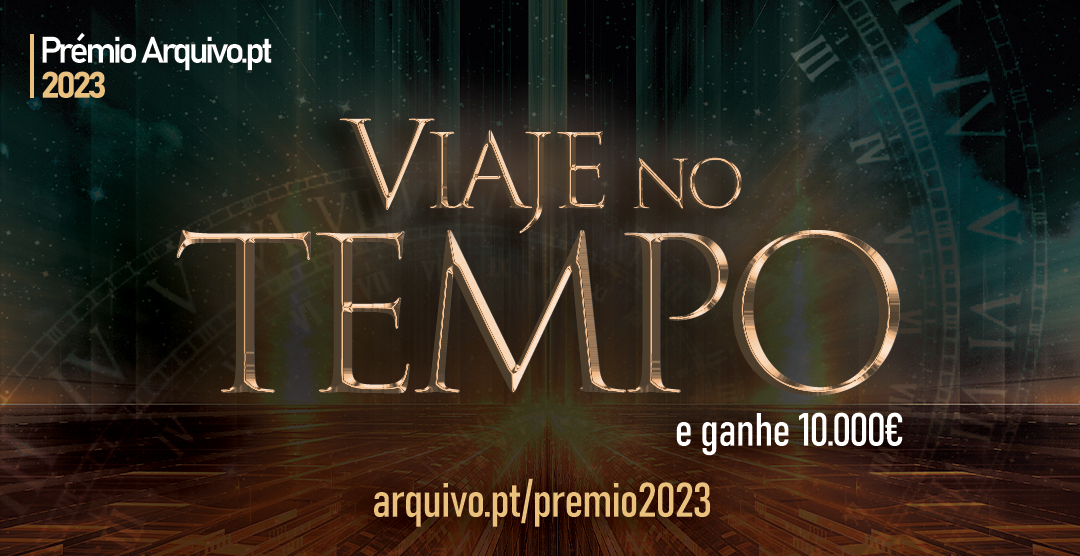 The Arquivo.pt Prize has opened applications for its 6th edition and the works can be submitted until May 4, challenging all interested parties to develop a work based on historical information preserved from the web. The prizes, to be awarded for 1st, 2nd and 3rd place, will be in the amounts of 10 000€, 3 000€ and 2 000€, respectively.
Besides the three places on the podium, 2 honorable mentions will also be awarded, one given by the Público newspaper, which was one of the first newspapers to be on the Internet; and another by the Aveiro Media Competence Center (AMCC).
Projects may be developed in groups or individually around themes from any area, such as education, history, sociology, communication, health and information technology, among others, as long as the Arquivo.pt was the main source of information for the realization of the project. Innovative works must be presented, consisting of practical applications or studies, based on information accessible in the Arquivo.pt and that demonstrate the usefulness of this public service and the importance of preserving information that is published on the web.
Every day, millions of pages are published on the Web. However, after a short time, the vast majority of this information is no longer available, being irremediably lost. Arquivo.pt counters this trend. It is an infrastructure managed by the Foundation for Science and Technology (FCT) that allows searching and accessing web pages archived since 1996. The main objective is to preserve information published on the web for memory, study and research purposes.
More information about Call in Arquivo.pt
Published February 6, 2023