FCT hosted a meeting of the Instruct ERIC Council
Topics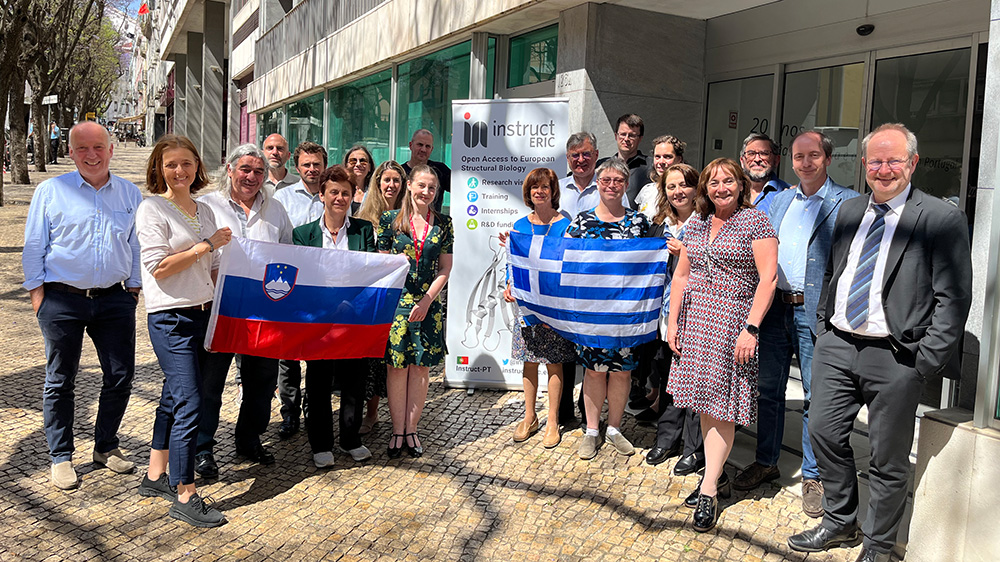 FCT hosted on 10 May the Instruct ERIC Council meeting, which brought together representatives from all member countries and the coordination of this European Research Infrastructure for Structural Biology. Included in the ESFRI Roadmap(European Strategy Forum on Research Infrastructures) since 2006, this infrastructure provides resources and technology to researchers and commercial users with R & I activities related to Structural Biology.
Besides Portugal, the following are members of Instruct ERIC, European Molecular Biology Laboratory, UK, Czech Republic, Netherlands, Denmark, Israel, Finland, France, Belgium, Italy, Latvia, Lithuania, Slovakia and Spain. Greece and Slovenia were approved as new Members at this meeting. This research infrastructure is composed of 11 centers, which provide services in various areas associated with Structural Biology: mass spectrometry, nuclear magnetic resonance, protein production, virus production, computational biology and bioinformatics, among others; and 2 research sites focused on training and networking activities, one of which is in Portugal.
The coordinating network for the national representation at Instruct ERIC is PCISBIO (Portuguese Center for Integrated Structural Biology), a consortium that includes the national infrastructures PTNMR - National Nuclear Magnetic Resonance Network and RNEM - National Mass Spectrometry Network, both integrated in the National Roadmap of Research Infrastructures.
The collaborations of the national community with Instruct ERIC have been growing, and the report on Portugal's participation in 2022 illustrates the national participation in the activities and opportunities of this infrastructure.
In 2024, Portugal will host the biennial Instruct ERIC Structural Biology Conference in Cascais, 22-24 May.
Published 11 May 2023