Studentships Maria de Sousa - 2022
Topics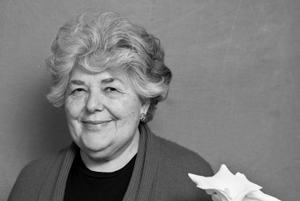 The FCT, in collaboration with the Agency for Clinical Research and Biomedical Innovation (AICIB), opened on September 1 the period for submission of applications for the allocation of 10 Studentships under the Call de Studentships de Sousa 2022 - SEAGULL - Seeking Epidemiological and Virological Answers. The deadline for applications is 5 pm (Lisbon time) of September 29, 2022.
Call seeks to encourage the attainment of new knowledge that creates skills for responding to epidemiological and virological phenomena, including pandemics, and that translates into efficient prevention measures, better health care, and effective support to citizens.
Applications may be submitted from any scientific area, which contribute to increasing knowledge in the following areas:
- Epidemiology and risk factors for virus infection and severe illness;
- Human-animal interaction, mechanisms of resistance and interspecies transmission of viruses, and the risk of pandemics;
- Strategies for prevention and preparedness for new epidemics of virological origin, including vaccines;
- Innovative approaches, including new methods and new technologies, for the diagnosis of virological diseases;
- Characterization of the mechanisms of viral infection;
- Characterization of the host immune cellular and serological response to virus infection, impact of age and comorbidities;
- Development of new therapies and new therapeutic approaches, including life support and personal protective equipment to combat virological diseases;
- Repercussions of viral infection on maternal and newborn health;
- Psychological impact and behavioral changes associated with epidemics or pandemics of virological origin.
These Studentships are intended for nationals, citizens of other European Union member states, citizens of third countries, stateless persons or citizens benefiting from political refugee status. The Studentships aim to finance research activities leading to a doctoral degree that fall within the scope of Call and contribute to its objectives.
The duration of Studentships is, as a rule, annual, renewable up to the maximum number of months requested in the application, and Studentship cannot be granted for a period of less than 3 consecutive months or more than 48 months.
More information on the Call.
Published September 5, 2022 | Updated January 12, 2023