MANUNET II
Supporting SMEs for a new phase of the European Research Area in new processes, adaptive manufacturing systems and Factories of the Future.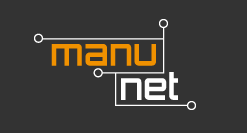 FCT is member of MANUNET II, since 2011, an ERA-NET dedicated to promote industrial development and increase the competitiveness of the European Manufacturing Industry, through the launch of joint Calls to fund transnational research projects with the participation of companies, in particular small and medium enterprises (SMEs), universities and research institutes. MANUNET II is a 4-year network with 17 partners from 12 countries. This network aims to support research projects from companies (preferably SMEs), universities and research centers with the following objectives:
Create a consortium with a wider geographical coverage at the European level;
Improve cooperation and coordination between MANUNET II partners and national and regional programs;
Improve cooperation and coordination between MANUNET II and other initiatives at European level, such as Calls Nanoscience, Nanotechnologies, Materials and New production
Technologies (NMP), the "Factories of the Future" initiative, and the other manufacturing-related ERA-NETs;
Propose effective solutions for an integrated and sustainable European program for the manufacturing industry, based on national and regional funds, and able to complement the other European instruments promoting research, development, technology and innovation (RDTI);
Implement new Calls for projects with a high level of cooperation between countries/regions, greater investment by countries/regions, and greater mobilization of investment in RTDI.