FCT received a delegation from the Araucária Foundation of Brazil
Topics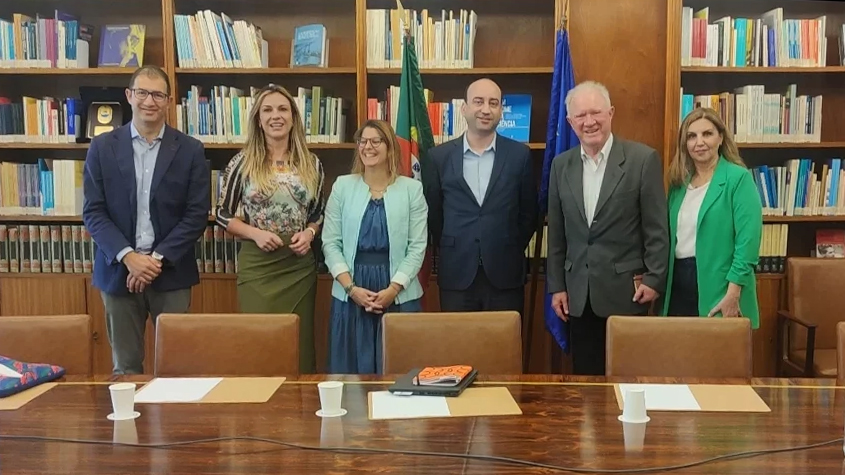 FCT received, on 24 May, the visit of a delegation from Fundação Araucária, the Agency for the Support of Science, Technology and Innovation of Paraná, Brazil. The delegation was led by the President of the Araucária Foundation, Ramiro Wahrhaftig, and was received by the Member of the Board of Directors, António Bob Santos.
During the meeting, both institutions introduced themselves and presented the research and innovation systems of Portugal and the state of Paraná. Possible forms of collaboration were also discussed, as well as thematic areas of mutual interest, considering the historical ties between the two countries and the strong cooperation already existing between Brazilian and Portuguese scientists.
FCT and Fundação Araucária will maintain the dialogue in the coming months to formalise institutional relations and promote concrete initiatives for cooperation between their respective scientific communities.
Published 26 May 2023