FCT received the Ambassador of China, Dr. Zhao Bentang
Topics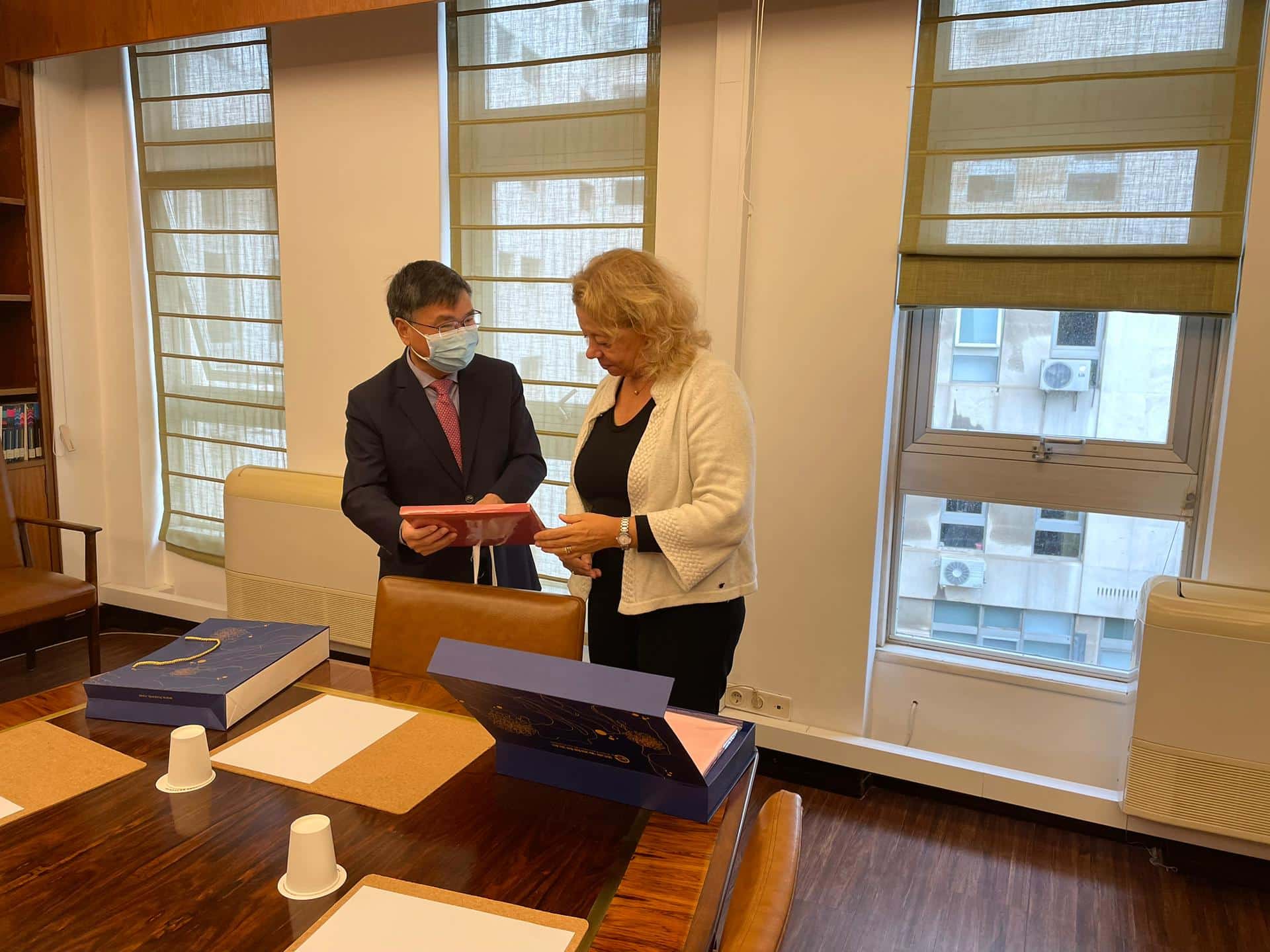 On November 16th, the President of the FCT Directive Council, Madalena Alves, and the Member of the FCT Directive Council Amélia Polónia, received the Ambassador of the People's Republic of China, Zhao Bentang, with the aim of strengthening and stimulating scientific and technological collaboration between the two countries.
In 2023 will celebrate 40 years of joint cooperation between Portugal and China in S&T. FCT and the Chinese Embassy discussed the possibility of commemorative and representative actions of their strong history of cooperation. In order to invest in more sustainable research models, some thematic challenges to leverage cooperation were mentioned, such as the inclusion of knowledge of Traditional Chinese Medicine for research in the area of cancer or rare diseases, the digital, energy and climate transition of society, or the focus on the rich history of Portuguese and Chinese science, not forgetting scientific areas with a strong history of cooperation, such as the ocean, energy, advanced materials, or the humanities.
FCT will continue the dialogue with its Chinese partners in order to implement some of the actions proposed during this meeting.
Published November 25, 2022 | Updated January 12, 2023