FCT establishes partnerships with two California Universities
Topics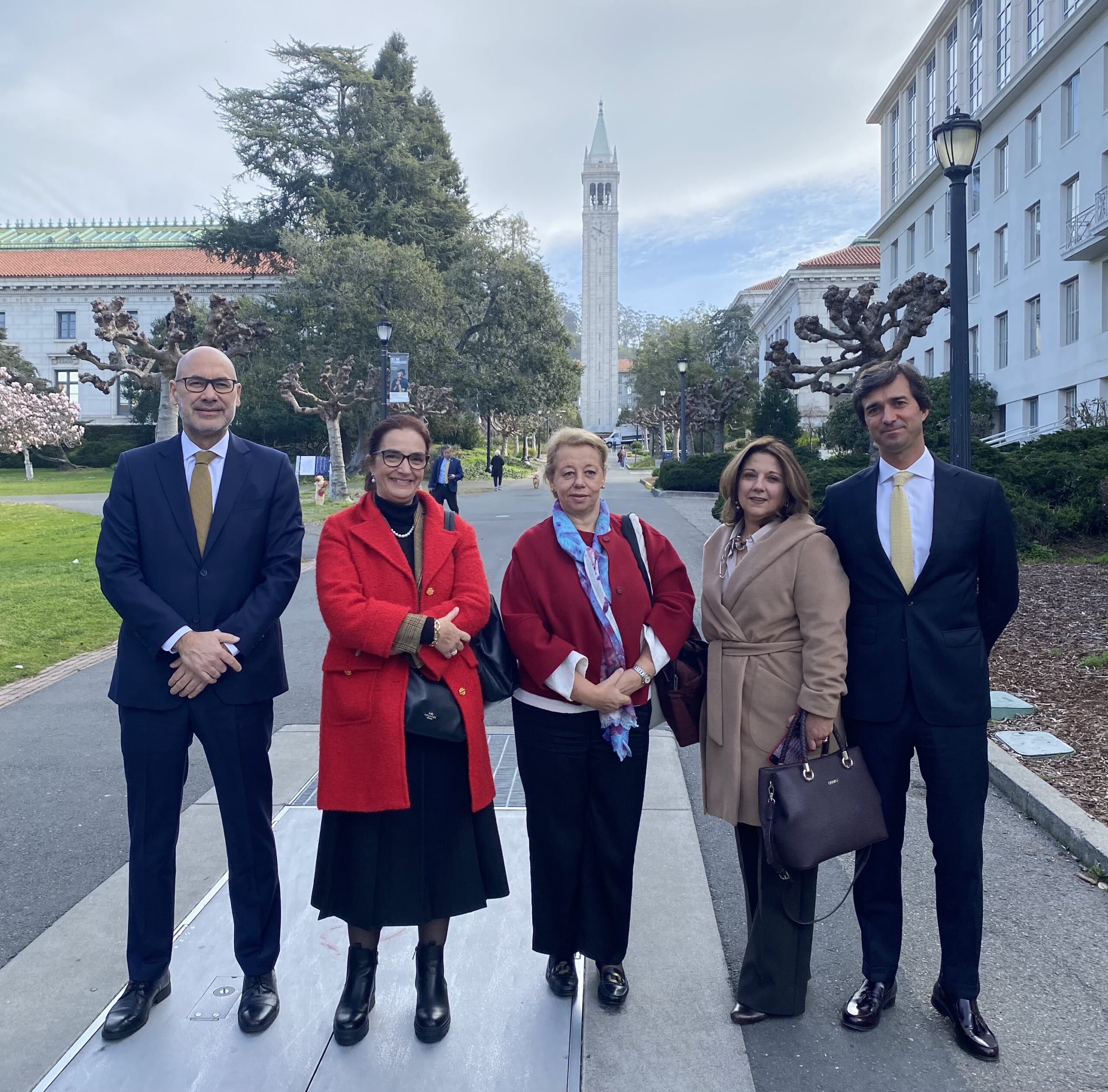 The President of FCT, Madalena Alves, was part of a committee from the Ministry of Science, Technology and Higher Education on a visit to California, in the United States of America (USA), from 20 to 24 February, with the aim of establishing collaborations between FCT and two prestigious universities in California: University of California Berkeley and Stanford University.
During the visit, FCT signed a memorandum of understanding, the first to be signed worldwide, with the new Stanford University school, the Stanford Doerr School of Sustainability, an innovative, research-oriented school for solutions with high impact on the challenges of sustainability and climate change.
For now, reciprocal mobility has been established between Portuguese institutions and the Doerr School of Sustainability, which includes researchers, students, and professors. The implementation of this memorandum follows the visit to California by the President of the Republic, Marcelo Rebelo de Sousa, in September 2022.
In addition to this memorandum, an agreement has also been negotiated between FCT and the University of California, Berkeley, which will be signed soon and will have identical objectives.
In this way, it is intended not only to strengthen the relationship and partnerships with higher education and scientific institutions in California, where several Portuguese students and professors have distinguished themselves for their work, but also to reinforce the openness of these North American universities to work with Portuguese academic institutions.
This trip also included visits to companies led by Portuguese-Americans, and seminars attended by Portuguese entrepreneurs who have companies in California or work in companies in the region.
Published February 28, 2023