ARIMNET2 - Coordination of research in Mediterranean agriculture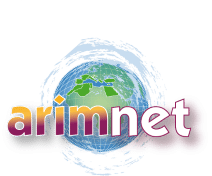 The ARIMNET2 network is an ERA-NET project funded under the European Union's 7th Framework Programme in Research and Technological Development (2013-2016). The ARIMNET2 network is a partnership of 26 Science, Technology and Innovation funding agencies from the Mediterranean region in agriculture, coordinated by the Institut National de la Recherche Agronomique (INRA), France. The main objectives of ARIMNET2 are:
develop an integrated strategic research agenda outlining the priorities for agriculture in the Mediterranean region. This agenda will be used to strengthen cooperation between national research programs;
consolidate the cooperation mechanisms initiated in the previous network - ARIMNet, by launching two joint transnational Calls for research projects and monitoring of funded projects;
demonstrate the feasibility in carrying out other joint activities in some areas of relevance to the project and, implemented through strategic pilot actions;
promote knowledge of agricultural knowledge and innovation systems in order to ensure that agricultural research will have an impact on the actors in the Mediterranean region and their economies.