FORESTERRA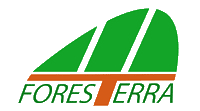 FCT is a member of the FORESTERRA network since January 1, 2012, an ERA-NET Project involving 16 partners from 12 countries (Spain, France, Italy, Turkey, Portugal, Tunisia, Morocco, Bulgaria, Slovenia, Croatia, Greece and Algeria), as well as 2 International Institutions, the European Forest Institute (EFI) and the International Centre for Advanced Mediterranean Agronomic Studies (CIHEAM).
The goal of the FORESTERRA network is to strengthen scientific coordination and integration of Mediterranean forest research programs, as well as scientific cooperation with countries in the Mediterranean area (including EU member states and non-member states) and with countries in other Mediterranean Climate Areas (Australia, South Africa, Chile, and California).
FORESTERRA has a 4-step program to achieve your goals:
Mapping and information exchange to improve mutual knowledge and capabilities of existing programs.
Definition of common strategic activities to reduce fragmentation of the research community, avoiding overlaps and promoting synergies.
Implementation of joint activities to consolidate partnerships and develop common schemes for evaluation programs, as well as to make mutual openness available.
Calls for joint research projects to maximize the research impact of the network.