CMU Portugal researcher wins an ERC's Studentship Consolidator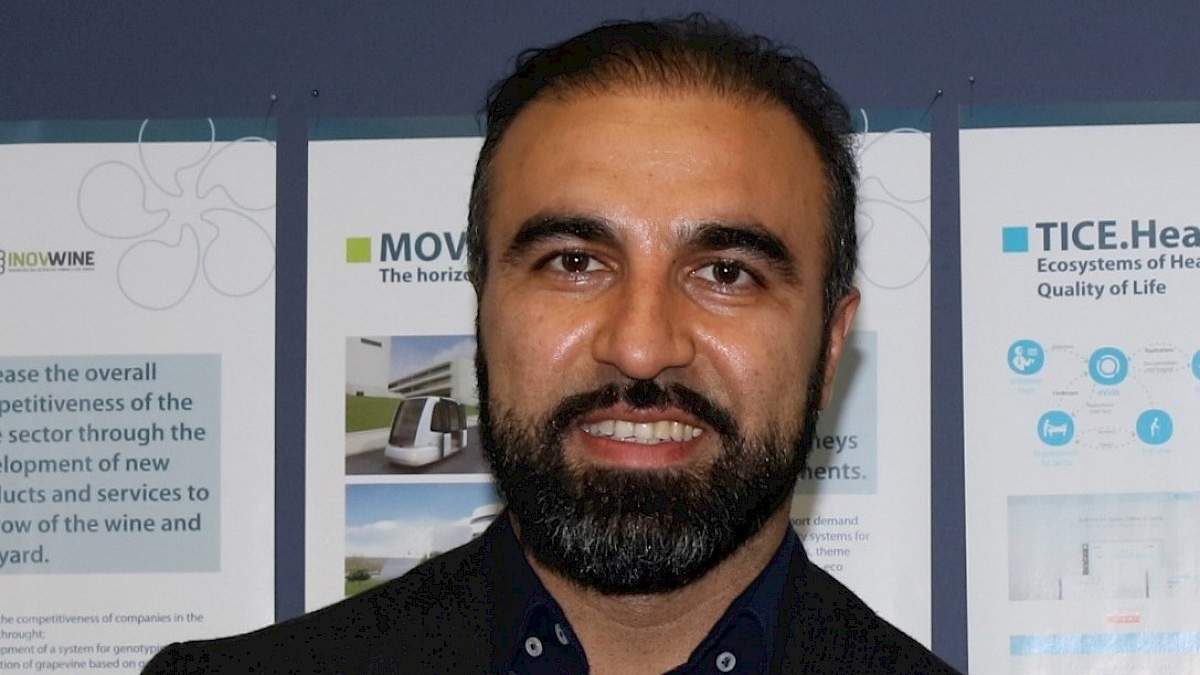 The researcher Mahmoud Tavakoli, director of the "Soft and Printed Microelectronics" of the Institute for Systems and Robotics (ISR) of the Faculty of Science and Technology, University of Coimbra (FCTUC), won a Studentship Consolidator from the European Research Council (ERC) in the amount of 2.8 M€ for five years. The announcement was made this week.
Mahmoud Tavakoli leads a multidisciplinary research team in electronics, chemistry, biomedical and mechanics, which combines expertise in nano materials, polymers and liquid conductors for applications in lightweight robotics, lightweight electronics, smart textiles, smart plastics and health monitoring. His research work has been developed with the support of the CMU Portugal Program, through FCT funding, where he is involved in several research projects in the areas of wearable electronics, flexible electronic devices, production of elastic circuits and electronic textiles for health monitoring and digital biomarkers, among others.
The Studentships ERC Consolidator is intended to support researchers of any nationality, with 7 to 12 years of experience since completion of PhD, with a promising scientific track record and an excellent research proposal, and will support the development of the project "Liquid3D - 3D printed bio-inspiredsoft-matter electronics based on liquid metal compounds: environmentally friendly, resilient, recyclable and repairable", which is already underway.
Liquid3D aims to provide design freedom to scientists, allowing them to print futuristic electronic circuits. It began this January and, with the funding now obtained, will enable the implementation of three new laboratories at FCTUC: the Laboratory of Printed Electronic Materials, which aims to develop new materials for the next generation of electronics and robotics; the Digital Manufacturing Laboratory, which aims to create and validate technologies for additive manufacturing of the materials developed; and the Microscience and Characterization Laboratory, in which the electrical, mechanical and optical properties of the materials and systems produced will be characterized.
According to Mahmoud Tavakoli, "the most impressive thing about these systems is that they will enable a new level of bioinspiration in man-made devices, which is not yet possible. "* This project also aims to develop fundamental understanding and light robotics of two-phase liquid metal-based composites and methods to recycle the developed composites.
Through the CMU Portugal Program, the FCTUC team also collaborated with the Soft Machines Lab at Carnegie Mellon University's College of Engineering in three FCT-funded projects: Stretchtonics, WoW, led by Glintt and funded through the Call of R&DT in CoPromotion in collaboration with AMI, and Exoskins. Research developed under this partnership includes wearable electronics, wearable computing, wearable patient monitoring, printed and electronic sensors, digital health and digital biomarkers.
*Quotation published in news from FCTUC.
Photo © Cristina Pinto
Published January 12, 2023