15th edition of the "L'Oréal Portugal Medals of Honor for Women in Science
Topics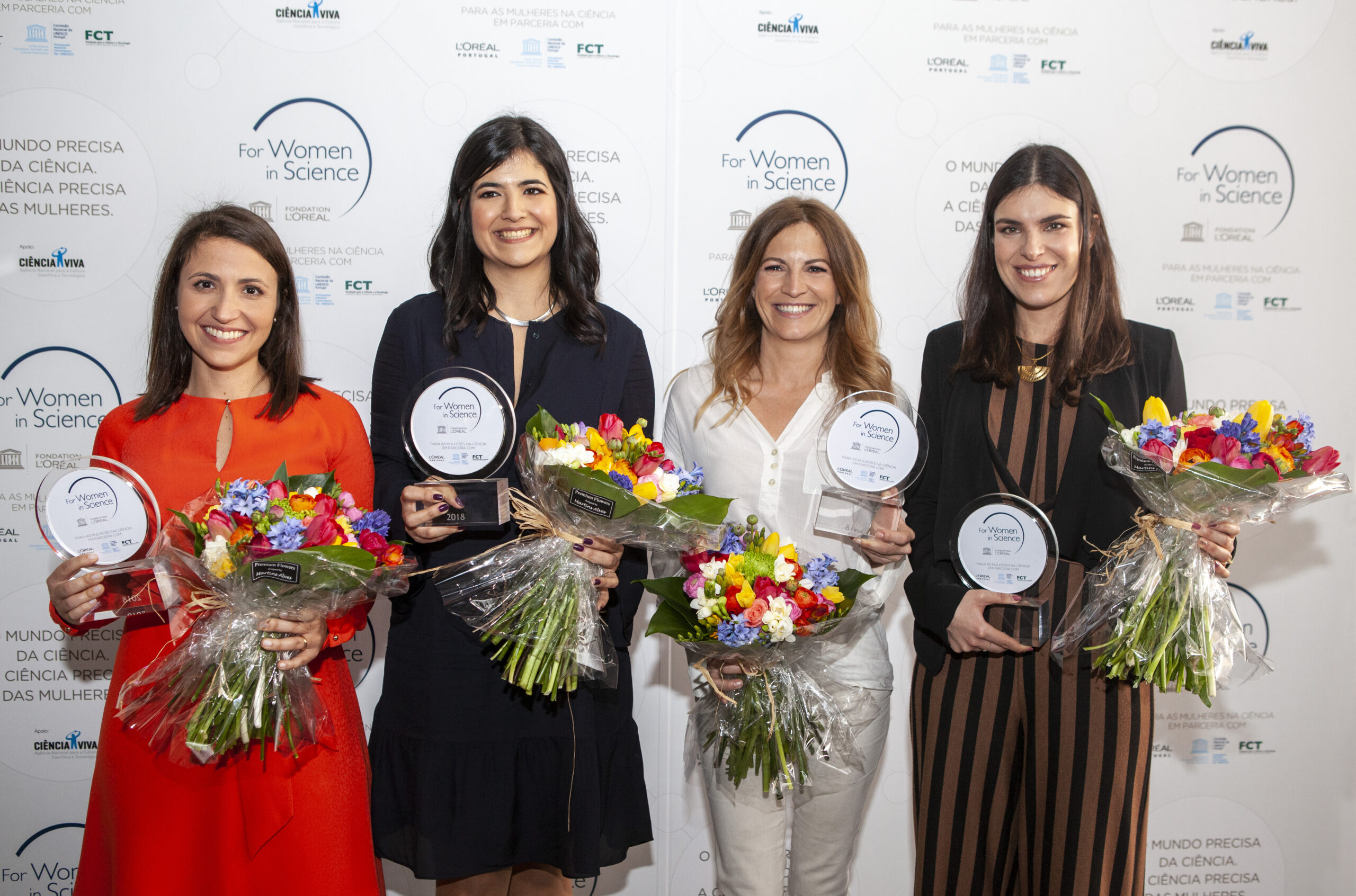 L'Oréal announced the four winners of the 15th edition of the "L'Oréal Portugal Medals of Honor for Women in Science.L'Oréal Portugal Medals of Honor for Women in Science", which distinguished the work of Patrícia Costa Reis, pediatrician at Santa Maria Hospital and professor at the Faculty of Medicine, University of Lisbon; Joana Cabral, researcher at the Institute for Research in Life and Health Sciences (ICVS), University of Minho; Joana Caldeira, researcher at the Institute for Research and Innovation in Health (i3S/INEB), University of Porto; and Diana Madeira, researcher at CESAM/ECOMARE, University of Aveiro.
The four selected researchers develop advanced studies in the area of Sciences, Engineering and Technology for Health or for the Environment.
DIANA MADEIRA - CESAM/ECOMARE, Universidade de Aveiro
With a PhD in Sustainable Chemistry, Diana Madeira seeks to understand how, over several generations, marine organisms are responding to climate change and pollution that have been putting increasing pressure on the balance of the oceans and the life that exists in them. She also intends to know what molecular and cellular mechanisms marine invertebrates induce to respond to these environmental pressures and how these mechanisms are related to parameters such as their survivability and reproductive success.
JOANA CABRAL - Institute for Research in Life and Health Sciences, University of Minho
The objective of the study developed by Joana Cabral, PhD in Theoretical and Computational Neuroscience, is to represent the functional networks in which a healthy human brain is organized and to understand why they are altered in neurological and psychiatric patients through mathematics. The researcher believes that mathematics, with its universal principles, will be able to provide a unifying theoretical model capable of representing the biophysical mechanisms that govern brain activity.
JOANA CALDEIRA - i3S Institute for Health Research and Innovation, University of Porto
Joana Caldeira, PhD in Biomedicine, intends to combine the use of CRISPR gene editing technology (CRISPR/Cas9) with stem cell therapies, for the regeneration of intervertebral discs that affect low back pain. This pain affects more than 70% of the world's population, whether due to the natural aging process, various traumas, or genetic predisposition. With this project, it intends to improve the already promising stem cell therapies and open doors for the first intervertebral disc regenerative therapy based on CRISPR technology. The results obtained will lay the foundations for pioneering clinical trials to reverse the current reality.
PATRÍCIA COSTA REIS - Institute of Molecular Medicine / Faculty of Medicine, University of Lisbon / Santa Maria Hospital
Physician and Researcher Patrícia Costa Reis dedicated her PhD to the study of Lupus. With this work, she intends to understand if patients with Lupus have a greater permeability of the intestine, which may be responsible for the passage of bacteria existing there into the bloodstream and thus contribute to the chronic activation of the immune system. This project could lay the groundwork for new therapeutic strategies, such as antibiotics or vaccines that alter the microbiome, and thus control the immune system and disease activity.
This edition of Call had 70 PhD candidates, aged between 30 and 36, whose work was analyzed by a scientific jury chaired by Alexandre Quintanilha, President of the Education and Science Commission. The work of each of the female researchers will be recognized with an individual prize of 15 thousand euros, which aims to support and encourage the continuity of their research.
The "L'Oréal Portugal Medals of Honor for Women in Science" were created by L'Oréal Portugal, in conjunction with the National UNESCO Commission (CNU) and the Foundation for Science and Technology (FCT) with the aim of promoting the participation of women in science. In 15 years, 49 young female researchers have been awarded in Portugal.
Published on February 27, 2019