"Science in Portuguese" on the World Day of the Portuguese Language
Topics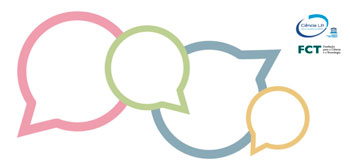 Next May 5th is the World Day of the Portuguese Language, proclaimed by UNESCO in 2019. It is estimated that Portuguese, present on five continents and the most spoken language in the southern hemisphere, will reach 500 million speakers by 2100, according to United Nations projections. UNESCO marks this date with the aim of valuing and promoting the Portuguese language as a global instrument of communication, science, culture and union. 
On May 5, 2021, FCT and the LP Science Center, an organization that results from an agreement signed between the Portuguese State and UNESCO and installed at the Institute of Hygiene and Tropical Medicine (IHMT) of the New University of Lisbon, will carry out the session "Science in Portuguese", which aims to discuss science in language and language in science, in a context of cooperation. This session will be broadcasted online from 11:00 am and will feature the participation of the president of the board of directors of FCT, Helena Pereira, with the communication "On the strategy and funding of science in Portuguese language: people, ideas and infrastructures. The event will also be attended by the Minister of State and Foreign Affairs, Augusto Santos Silva, and the Minister of Science, Technology and Higher Education, Manuel Heitor.
The Science Center LP's main goal is to foster collaboration in Portuguese-speaking countries and the execution of its Strategic Plan for Multilateral Cooperation in Science, Technology, and Higher Education.
See the program and watch it online.
Published 3 May 2021