Call of R&D Projects received 4101 applications
Topics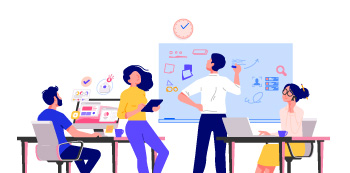 The Call for R&D Projects in all scientific domains of the Foundation for Science and Technology (FCT), which ran from February 8 to March 11, 2022, received a total of 4101 applications. In the last two days of Call 70% of the applications were submitted.
This year's Call , like the previous one, will support projects in all scientific domains that fit into the following typologies:
Scientific research and technological development projects (IC&DT) addressing original and relevant scientific questions or concepts, with reference to international standards, that contribute significantly to the advancement of knowledge and that result in scientific production indicators during the course of the project. The maximum funding limit for this type is 250 thousand Euros.
Exploratory research projects (PeX) corresponding to scientific or technological research aimed at exploring ideas or concepts that are considered to have originality and/or innovative potential. For each of the selected projects, a funding of 50 thousand Euros is reserved.
A total of 2698 submissions were received for IC&DT projects (65.8%) and 1403 for PeX projects (34.2%). By gender, 2198 proposals were from female principal investigators, which corresponds to a percentage of 53.6%, while 1903 applications are led by men, equivalent to 46.4%.
The projects that will be selected under this Call will be financed by national funds, through the FCT budget, with a total budget of 75 million Euros.
The Call of IC&DT projects in all scientific areas has an annual periodicity and integrates the great FCT structuring Calls , whose schedule is established until 2023 and published on the site.
Published March 21, 2022 | Updated January 12, 2023