EuroNanoForum 2021 International Conference
Topics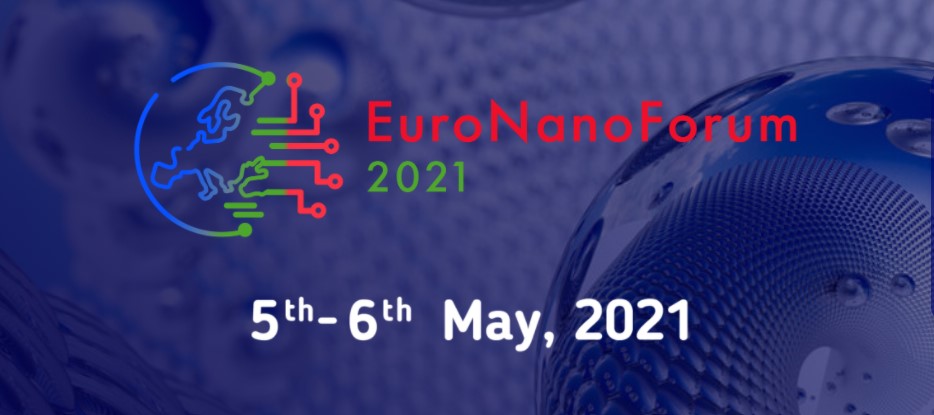 The EuroNanoForum 2021 International Conference, to be held under the Portuguese Presidency of the Council of the European Union on May 5-6, 2021 in online format, will focus on Nanotechnology and Advanced Materials as essential elements for a green and resilient Europe. The event will discuss the role of R&D, as well as the opportunities offered by the next EU Framework Programme - Horizon Europe. Registration is free and open now.
The event will bring together experts from different sectors to identify policy options and priorities. Different perceptions of technical, industrial and societal challenges will be analysed, and the role of nanotechnology and advanced materials in the EU's recovery will be discussed. Different solutions to boost the economy through clean technologies will be examined, highlighting practical benefits and challenges, including safety, health, environmental, ethical and social issues.
These ambitious goals of a greener, more digital, resilient and sustainable economy and society can only be achieved through the co-development of innovative solutions, involving the collective effort of different actors: researchers, innovators, industry, regions, public authorities, investors and civil society.
Published on February 26, 2021