European Marine Board opened Call for two Young Ambassadors
Topics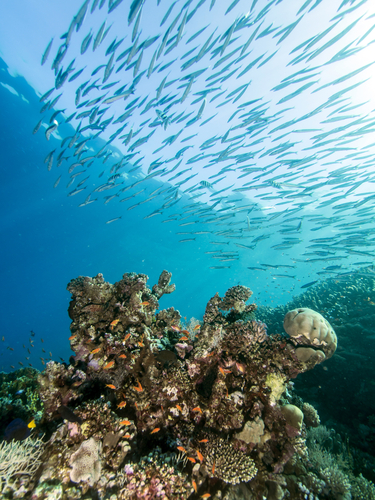 FCT is a member of the European Marine Board (EMB), a pan-European think tank working at the interface of marine science and policy. The EMB has an ongoing Young Ambassadors Program, with four ambassadors from EMB member organizations and an ongoing Call for the recruitment of two new EMB Young Ambassadors. The deadline for applications is February 27, 2022.
They will start in April 2022 and their term of office will be for two years ending in spring 2024, after which they will join the Alumni Young Ambassadors program. More information can be found below.
In parallel to this call for Ambassadors, a call for Ambassador Mentors is also open. In case of availability or interest, please contact the EMB Secretariat for more information.
What does the EMB Young Ambassadors Program consist of?
EMB Youth Ambassadors work with the EMB Secretariat to help promote marine science (natural and social) and ocean-related themes, as well as the other EMB activities in particular, among peers.
Ambassadors gain access to and knowledge about the European marine science and ocean policy landscape, while the EMB gains valuable information and the ability to reach new audiences in other formats. To learn more about the program, please visit this page.
Ambassadors receive a Studentship of 2,000 euros spread over the two years of the program and an additional budget of up to 3,000 euros to cover costs related to events, travel and communications.
Conditions of eligibility
Any PhD student (in the first two years of their PhD) or post-doctoral researcher (with at least two years of current contract). EMB Young Ambassadors can be from countries within or outside the EU and can have experience in any theme related to the marine environment, including natural sciences, social sciences and humanities, interdisciplinary research and/or science communication. It is not a requirement to be an EU citizen, however, they need to have a (proven) link to an EMB member.
For scientific organizations, it can cover doctoral and post-doctoral fellows who work or are attached to your organization.
For University Consortia, it can cover doctoral and post-doctoral fellows working in any of the consortium member organizations or under the coordination of the consortium.
For research funding agencies/entities, it can cover any PhD or postdoc working for the funder itself or carrying out a PhD or postdoctoral program on a topic related to the marine environment that the said entity/agency funds.
As most applications received in previous years were from researchers coming from the natural sciences, the EMB Secretariat is particularly interested in reaching out to the other areas mentioned above.
The full application announcement and application form can be found on the EMB website. If you have any questions or concerns, please contact the EMB at info@marineboard.eu.
Published 10 February 2022 | Updated 12 January 2023