L'Oréal Portugal Medals of Honor for Women in Science
Topics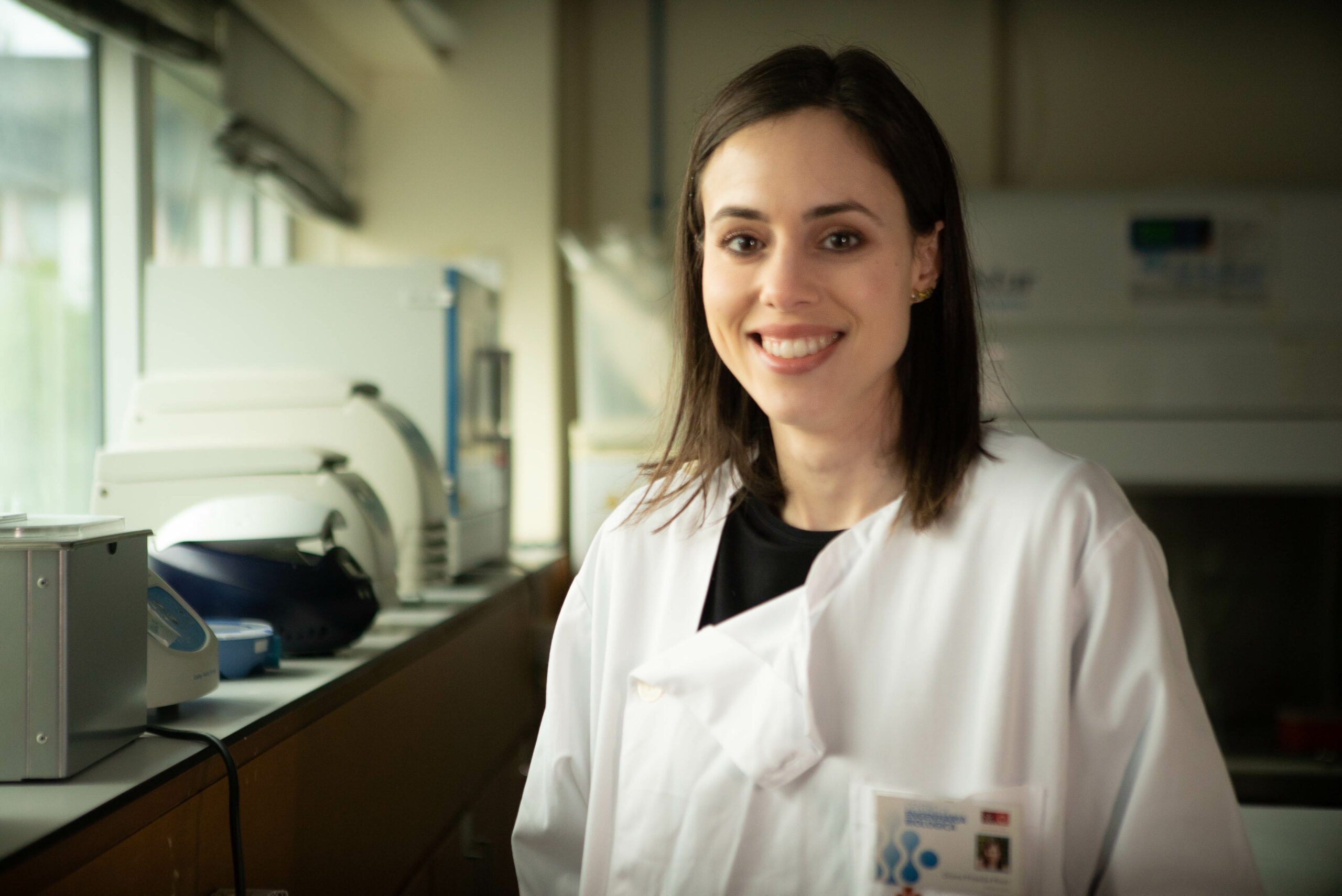 It was announced today, February 19, the name of the four young Portuguese scientists who won the 16th edition of the L'Oréal Portugal Medals of Honor for Women in Science.
Diana Priscila Pires, from the Center for Biological Engineering - University of Minho; Cristina Godinho-Silva, from the Champalimaud Foundation; Ana Rita Carlos, from the Center for Ecology, Evolution and Environmental Change (cE3c) - Faculty of Sciences of the University of Lisbon; and Ana Luísa Gonçalves, from the Laboratory of Process Engineering, Environment, Biotechnology and Energy - University of Porto saw their work distinguished with an individual prize of 15 thousand euros that aims to support and encourage the continuity of their research.
The four researchers, already PhDs and aged between 30 and 34, are developing research in areas as different as resistant bacteria, muscular dystrophy, immune cells or microalgae. These winners were selected from more than 80 candidates by a scientific jury chaired by Alexandre Quintanilha.
DIANA PRISCILA PIRES
Center for Biological Engineering, University of Minho
Fighting Pseudomonas aeruginosa, an antibiotic-resistant bacterium associated with serious hospital infections and high mortality is the major challenge of Diana Priscila Pires' research. The researcher intends to develop a gene editing tool that will allow her to improve the antibacterial properties of bacteriophages, which fight infections caused by Pseudomonas aeruginosa, already considered by the World Health Organization (WHO) as a risk to public health. Bacteriophages - also known as phages - are bacterial viruses that have no adverse effect on humans but can infect and attack harmful bacteria. Each type of phage acts on a specific bacterium, so once bacteria and corresponding phages have been identified, the latter can be used to naturally combat the former.
CRISTINA GODINHO-SILVA
Champalimaud Foundation
Cristina Godinho-Silva has a PhD in Biomedical Sciences (2014) from the Faculty of Medicine, University of Lisbon. In other research projects, she verified that the biological clock, commanded by the brain, regulates a group of immune system cells - the innate lymphoid cells type 3 (ILC3s). These are essential for maintaining the health and proper functioning of vital organs such as the intestines. She found that changes in rhythms, schedules and sleeping habits affect the quantity of these immune cells in the intestine, which are thus no longer able to protect and keep this organ healthy. The researcher now intends to further analyze how the biological clock (circadian rhythm) regulates ILC2s in the kidneys and whether the lack of this regulation can compromise the function of these cells and contribute to diseases such as kidney failure and other kidney-related diseases. In parallel, it also intends to explore the same causality in relation to the lung and to pathologies associated with this organ, such as allergy and asthma.
ANA RITA CARLOS
Center for Ecology, Evolution and Environmental Change (cE3c), Faculty of Sciences, University of Lisbon
D. in Radiobiology from Oxford University (UK), in 2013, Ana Rita Carlos, with her research seeks to understand how merosin-negative congenital muscular dystrophy (MDC1A) develops, a form of muscular dystrophy associated with genetic mutations (LAMA2 gene), which lead to alterations in muscle cells still in the mother's womb and which, in the future, compromise the ability to walk, swallow, and even breathe.
The researcher intends to identify the mechanisms that trigger muscle changes and, in particular, try to understand whether mutations in the LAMA2 gene could lead to premature aging of muscle cells (senescence) and the consequent loss of their functionality.
ANA LUÍSA GONÇALVES
Laboratory for Process, Environmental, Biotechnological and Energy Engineering (LEPABE), Faculty of Engineering, University of Porto
Are microalgae capable of assimilating the nitrogen and phosphorus that remain in industrial effluents even after they have been treated? And how can their biomass be valorized in new applications?
These are some of the questions to which Ana Luísa Gonçalves seeks an answer. With her research she intends to evaluate the potential of microalgae to treat more efficiently and sustainably industrial effluents that, even after primary and secondary treatment, still have high concentrations of nitrogen and phosphorus. These two nutrients have negative impacts on aquatic ecosystems - with legal limits to be met -, but because they are essential nutrients for microalgae, they contribute to the growth and richness of the microalgae, whose biomass can also be used in new applications.
The event was attended by the Minister of Science, Technology and Higher Education, Manuel Heitor; the Vice President of the Assembly of the Republic, Edite Estrela; the Minister of State and the Presidency, Mariana Vieira da Silva; the Secretary of State for Citizenship and Equality, Rosa Monteiro; Secretary of State for the Development of the Interior, Isabel Ferreira; the President of FCT, Helena Pereira; the CEO of L'Oréal Portugal, Cátia Martins; the President of the Awards Jury, Alexandre Quintanilha; and the President of Ciência Viva, Rosalia Vargas.
This initiative originates from a partnership between L'Oréal and UNESCO, signed in 1998, "L'Oréal-UNESCO For Women in Science". In 2004, the L'Oréal Portugal Medals of Honor for Women in Science were created in Portugal, an initiative that brings together L'Oréal Portugal, the UNESCO National Commission and the FCT - Foundation for Science and Technology. In 16 years, 53 young female researchers have been awarded in Portugal.
Published 19 February 2020