Portugal joined the European infrastructure EU-OPENSCREEN ERIC
Topics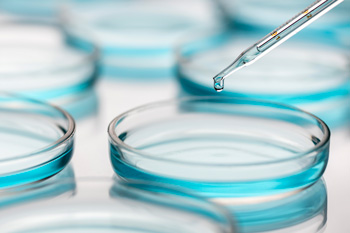 Portugal has recently joined EU-OPENSCREEN ERIC, a European research infrastructure of open access screening platforms and chemistry clusters for research in the areas of chemical biology and early drug discovery.
This infrastructure, based in Berlin, is part of the ESFRI Roadmap since 2008. Portugal will be its 9th member, joining Germany, Denmark, Spain, Finland, Latvia, Norway, Poland and the Czech Republic. This will be the 13th European infrastructure of the ERIC (European Research Infrastructure Consortium) type to which Portugal joins.
EU-OPENSCREEN ERIC's mission is i) to accelerate the discovery of biologically active substances in all areas of the life sciences, ii) to facilitate transnational access to the most advanced technologies, chemical and biological resources, knowledge and expertise, iii) to promote the elucidation of the molecular mechanisms of complex biological processes, iv) to increase knowledge about the bioactivity of chemicals as well as the responses of biological systems to chemicals, and v) to promote the availability of safe and effective chemicals for unmet needs.
Portugal's membership in this European infrastructure will boost collaboration with top chemistry and compound screening centers in Europe as well as facilitate transnational access to excellent technologies and services in this area.
Participation in this European infrastructure will be led by the national infrastructure PT-OPENSCREEN, which has been part of the National Roadmap of Research Infrastructures since 2020.
You can find more information about national participation in European infrastructures here.
Published January 26, 2022 | Updated January 12, 2023