Arquivo.pt Prize 2019 announced winners of the 2nd edition
Topics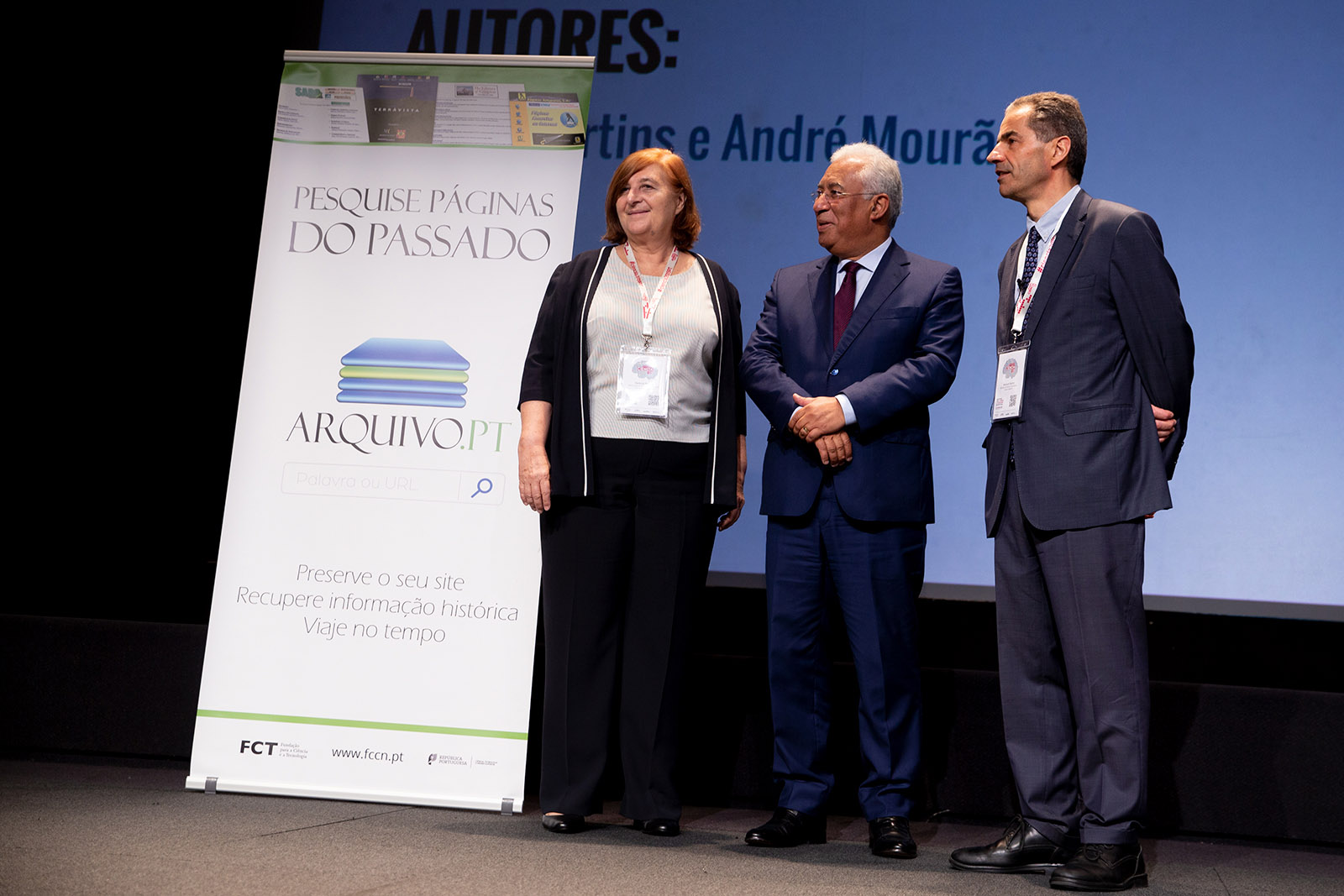 The winners of the Arquivo.pt 2019 award are already known. The announcement was made yesterday, during the first day of the Science Meeting 2019, at the Lisbon Congress Center, and the awards for the three winners were delivered by the Prime Minister, António Costa.
The first place winner was the meuparlamento.pt project. This is a mobile application that simulates the Portuguese Parliament, authored by Nuno Moniz, Arian Pasquali and Tomás Amaro.
APP users are invited to play the role of a member of parliament and discover the party they most identify with, through the simulation of already archived plenary votes.
In second place was the revisionista.pt project, an online tool that allows revealing changes that may have been made to news stories after they were first published. The authors of this work are Flávio Martins and André Mourão.
The work "Public Discourses on Violence in Private", by Zélia de Macedo Teixeira, was awarded third place. The project collected and analyzed 217 news items available at Arquivo.pt, from three main national daily newspapers, on the topic of domestic violence.
The value of the prizes for the winners was 10 000 euros for 1st place, 3 000 for 2nd and 2 000 for 3rd. This year the Arquivo.pt award received a total of 23 applications, and the 3rd edition is already being prepared.
Photographs by: Valter Gouveia | FCT
Published 10 July 2019 | Updated 20 December 2022