First National Copernicus Conference
Topics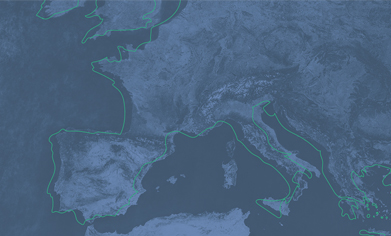 The Portuguese Space Agency - Portugal Space, of which the FCT is a founding member, is holding the first Copernicus National Conference, which will take place in the Auditorium of the Colégio do Espírito Santo, at the University of Évora, on December 13 and 14.
This conference follows three workshops focused on the potential of the European Union Program for the creation of applications and services in the Maritime and Terrestrial monitoring segments, but also on the opportunities that exist for funding and developing a business model based on satellite data. The initiative also takes place under the Framework Partnership Agreement for the Use of Copernicus by Member State Users (FP-CUP), which is developed and funded by the European Union and currently involves 48 partners from 23 European countries, including the Portuguese Space Agency, the Directorate-General for the Territory and the AIR Centre.
The main objective is to promote the meeting and reunion of Portuguese users of the European Earth Observation Program to share knowledge and experiences as well as new products, services and funding opportunities. The application of Earth Observation data is very wide, ranging from agriculture to fisheries - monitoring harvests or maximizing resources - or the monitoring of fishing stocks or detection of illegal activities - through tools for improving mobility, monitoring air quality or detecting soil movements in infrastructures.
All Copernicus data users, either for research or for the development of services and/or applications, can present their case studies during the conference. In addition to an exhibition area for small stands and to display posters, participants can also present their case studies by submitting an abstract on the registration form by October 31 (23:59 GMT).
Portugal Space is an organization created by the Portuguese Government to promote and execute the National Strategy for Space "Portugal Space 2030".
The conference is free, but registration is required.
More information about the event here.
Published 23 September 2021 | Updated 12 January 2023