Session "25 years of FCT in Science: Scientific Employment and Scientific Careers
Topics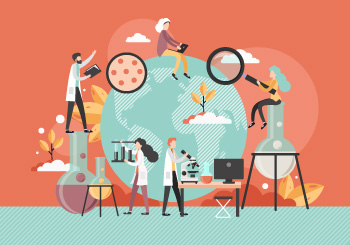 Today, March 31, the Foundation for Science and Technology (FCT) holds in Coimbra the 3rd scientific conference of the FCT 25th anniversary celebrations program under the theme "Scientific Employment and Scientific Careers" (see program). The session will take place in the Auditorium of the Faculty of Science and Technology, University of Coimbra, between 2.15 pm and 6 pm, and will be attended by the Minister of Science, Technology and Higher Education, Elvira Fortunato. The session will be broadcast live on the FCT 25th Anniversary Celebrations webpage.
The session will open with interventions from the President of the Board of Directors of FCT, Helena Pereira, and the Rector of the University of Coimbra, Amílcar Falcão. Several perspectives will be addressed on the issue of Scientific Employment in Portugal, as well as in other countries, and there will also be a discussion table dedicated to the topic "Scientific Careers". The session will be closed by the Minister of Science, Technology and Higher Education.
FCT implemented, in 2018, the Scientific Employment Incentive Program with the objective of strengthening the National System of Science and Technology (SNCT) and promoting employment opportunities for doctorate holders. This program is implemented through Calls Estímulo ao Emprego Científico - Individual (CEEC Individual) and Estímulo ao Emprego Científico - Institucional (CEEC Institutional).
These Calls function as funding instruments for the hiring of researchers and are defined by the Scientific Employment Regulation published in 2017 by FCT, following the publication of Decree-Law no. 57/2016. They are aimed at doctoral researchers of any nationality, in all areas of knowledge and who intend to carry out their scientific research or technological development activities in the institutions that integrate the SNCT.
With four editions completed, the annual Call of the Individual CEEC has so far awarded a total of 1536 contracts. This Call has made the continuous and systematic integration of new doctoral candidates more accessible, as they previously identify the host institution where they will develop their research plan. The Institutional CEEC has already made it possible to award 717 contracts to doctoral researchers and is aimed at institutions or networks made up of various entities, with a view to supporting scientific employment plans and the development of scientific careers by higher education institutions, state laboratories and other public or private scientific institutions.
More information on the FCT 25th anniversary page.
Published March 31, 2022 | Updated January 12, 2023