Results of the 1st Call of Artificial Intelligence with Google support
Topics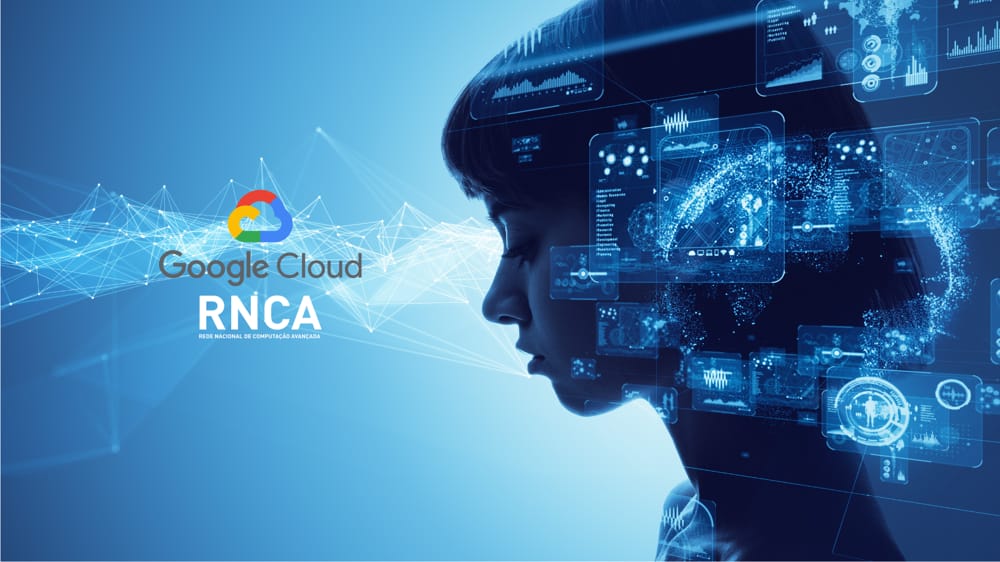 The collaboration agreement between FCT and Google will result in the availability of US$ 2 million in Google Cloud platform credits over a period of two years for R&D projects.
In this first edition, the Call had as preferred areas the ethics in artificial intelligence and natural language processing.
FCT has published the preliminary results of the Call of Advanced Computing Projects: Artificial Intelligence in Cloud 2022. Eleven projects were approved for access to Google Cloud Platform credits, with a total value of 799 364 USD (American dollars), earmarked for this year. The resources to Call result from a collaboration agreement between FCT and Google to support research in Artificial Intelligence in Portugal.
The list of projects recommended for access to computing resources is available on the dedicated page at Call as well as the summary of the Results.
The 1st edition of Call will grant access to 11 advanced computing projects to Google Cloud Platform credits during 12 months. The projects are distributed as follows, by the preferred areas of Call:
36% for natural language processing
18% for ethics in artificial intelligence.
In terms of scientific domain the distribution is as follows:
90% are in exact sciences and engineering
10% in life and health sciences.
All researchers leading the funded projects work in Portuguese territory, mostly men, representing 82% of the total, and geographically 55% of the projects are associated with institutions in the Lisbon region, 27% in the north and 9% in the south and islands.
The application submission period ran from March 30 to May 30 of this year. Applications were evaluated by an external evaluation panel, according to the preferred scientific areas of Call. The lists, ordered by access typology, were approved at an evaluation panel meeting. The success rate of Call, considering the applications of both typologies, was 100%.
This collaboration with Google complements the existing support provided by the FCT under the RNCA - National Network for Advanced Computing, which provides high performance computing resources through its network of operational and visualization centers. Next year it is intended to launch the second edition of this Call of projects in artificial intelligence in the cloud and extend the initiative to more national users.
Published 19 August 2022 | Updated 12 January 2023