Health Marathon Final Seminar
Topics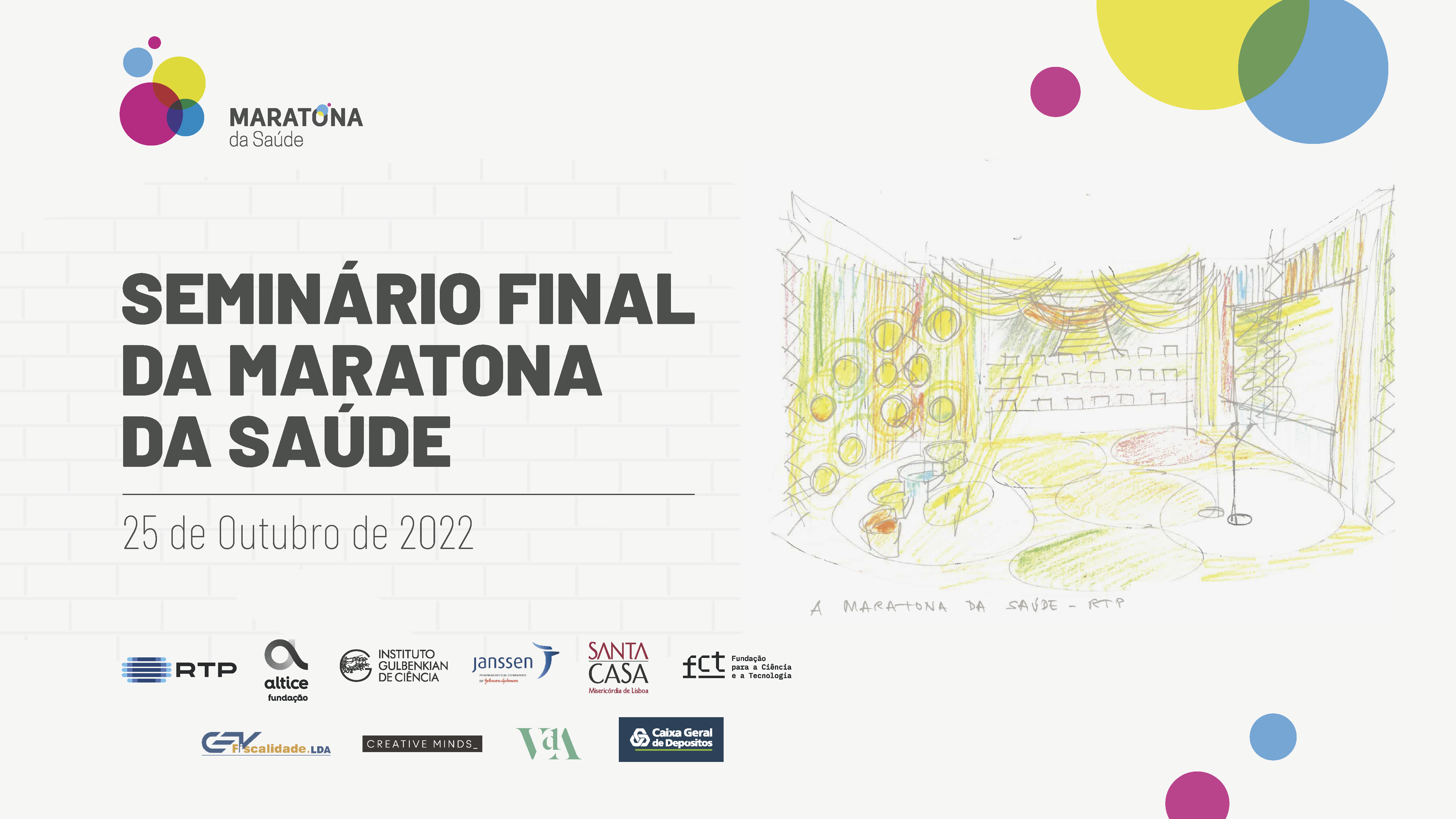 The Health Marathon Final Seminar will take place tomorrow at 5pm in Room 1 of the Calouste Gulbenkian Foundation, with the theme "10 years of raising awareness and funding biomedical research in Portugal".
The Health Marathon 's mission is to contribute to the increase of health literacy, raise awareness for prevention, early diagnosis, and innovative treatments for diseases with extreme social impact, and support biomedical research in Portugal through the Health Marathon Awards, a distinction supported and promoted by FCT.
This seminar will be attended by the president of FCT, Madalena Alves. During this event, the Marathon Health Awards in Infectious Diseases will be delivered to Luísa Peixe, from the Faculty of Pharmacy, University of Porto, distinguished in the senior category of the award with the project "A new weapon to combat the growing threat of antimicrobial resistance: characterization of a potential antibiotic obtained from a soil isolate", and to Pedro Pereira in the junior category, from ITQB-NOVA, with the work "Mechanisms of intracellular recognition of the superbacteria S. Aureus". The honorable mentions of this year's award also go to Cristina Cunha, from ICVS- Universidade do Minho, Katharina Willmann, from Instituto Gulbenkian de Ciência and Manuela Ferreira, from Universidade de Coimbra.
The Health Marathon Awards in Biomedical Research fund projects in the areas of Cancer, Diabetes, Autoimmune and Allergy, Cardiovascular, Neurodegenerative, Rare and Infectious Diseases. The 8 editions of the Awards already count 19 prize winners, 3 honorable mentions, 521 applications and 332 international jurors.
Published 24 October 2022 | Updated 13 January 2023