Science Meeting 2017 with more than 4,000 registrations
Topics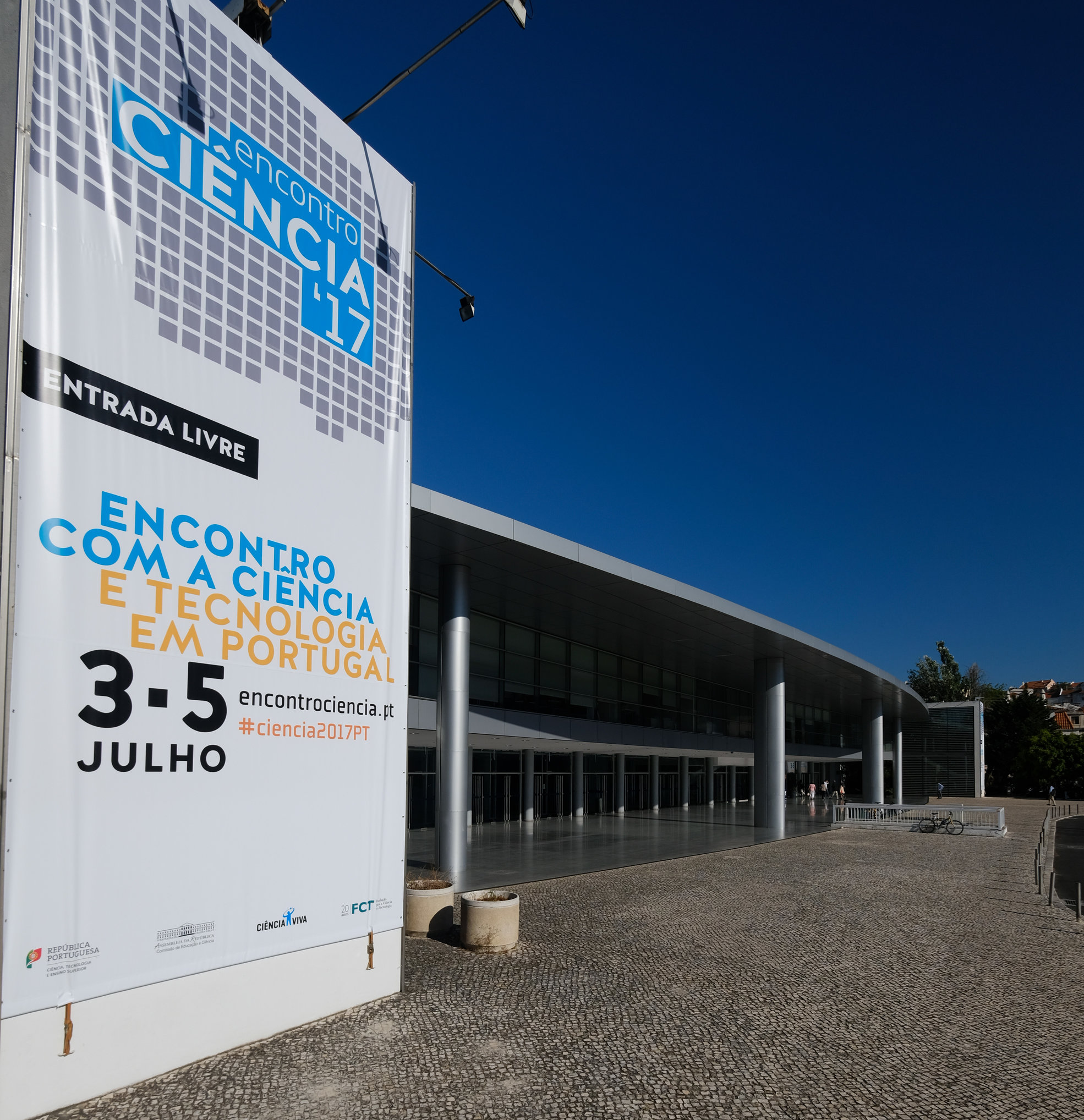 The Science Meeting 2017, which took place at the Lisbon Congress Center from July 3 to 5, had more than 4,000 registered to participate in a vast program consisting of about 400 papers by researchers presenting the results of their scientific work.a vast program, consisting of about 400 communications from researchers who presented the results of their scientific work, 700 posters of doctoral students and dozens of demonstrations of projects in loco.
The opening session of the meeting had the participation of the Minister of Science and Technology, Manuel Heitor, the President of FCT, Paulo Ferrão, the President of the Parliamentary Committee on Education and Science, Alexandre Quintanilha, and the Commissioner for Science 2017, Luís Magalhães. The session also included guest speakers Cristiana Bastos, from the Institute of Social Sciences, U. of Lisbon, who presented the paper "Atlantic Transits - Without Caravels or Compasses"; Jorge Veiga e Castro, Jagat Guru Amrta Suryananda Maha Raja, with a paper entitled "Ancestral Yoga of Bhárata / India, Personal Development, and Citizenship" and Anil Bhardwaj, Scientific Secretary of ISRO - Indian Space Research Organisation, who made a presentation of the space program of India, guest country of the Meeting.
This first session ended with the Awarding of Medals of Merit Science 2017, which distinguished 17 personalities who contributed to the development of science in Portugal.
This year's meeting marked the 20th anniversary of FCT, created in 1997 by Professor José Mariano Gago, as Minister of Science and Technology, and the 50th anniversary of the creation of JNICT (Junta Nacional de Investigação Científica), FCT's predecessor institution.
The event could also be followed remotely, through the Blog and the YouTube Channel of Science 2017, where you can still read, watch and listen to the researchers and science leaders in Portugal who participated in the Meeting.
Highlights: 
Science and knowledge are our plan for the future - interview with Manuel Heitor, Minister for Science, Technology and Higher Education
20 years of FCT and 50 years of JNICT: a past of scientific growth with eyes on the future - interview with Paulo Ferrão, President of the Foundation for Science and Technology
India is a guest country - interview with Luís Magalhães, Commissioner of Science Meeting 2017
Applying knowledge in defense of forests - interview with a researcher from the Center for Forestry Studies at the University of Lisbon Forest Protection Manager at The Navigator Company
Posted on 3 July 2017