FCT and CMU Portugal opened today the applications for 12 PhD Studentships
Topics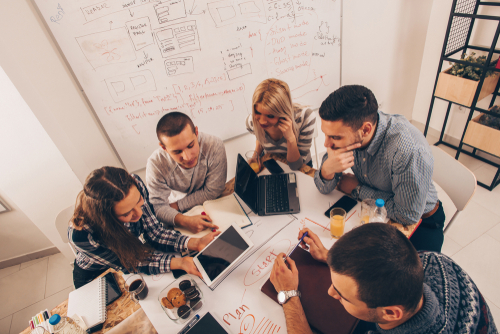 FCT and CMU Portugal have opened the Call for the attribution of 12 Studentships doctoral programs, for the period 2022/2023, under the CMU Portugal Affiliated Doctoral Programs initiative. Applications run until March 31, 2022 (12:00 GMT).
The Studentships are in the following areas of the CMU Portugal Program: computer science, electrical and computer engineering, engineering and public policy, human-machine interaction, spoken language technologies, robotics, and software engineering.
These Studentships are "Studentship mixed", whereby the work plan will take place in a national higher education institution and partially at Carnegie Mellon University (CMU), and should preferably include collaboration with a national company in the area of Information and Communication Technologies (ICT). The duration of Studentships is, as a rule, one year, renewable up to a maximum of 4 years (48 months).
Applications must be submitted online through the CMU Portugal Program page, in the Affiliated PhD Programs section, by filling out the online form and attaching the required documents.
Details about the CMU Portugal Affiliate PhD Programs initiative can be found on the program's webpage.
Published 15 February 2022 | Updated 12 January 2023