FCT launches the third edition of Arquivo.pt award
Topics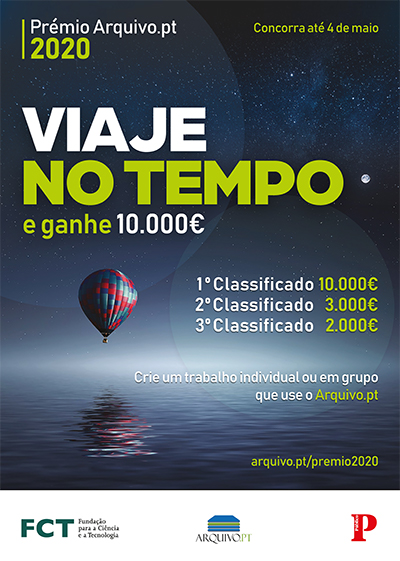 The Foundation for Science and Technology (FCT) has launched the third edition of the Arquivo.pt Prize. This Call aims to reward innovative research work based on historical information preserved by the Arquivo.pt service.
As in previous editions, applications are open to individual or group works on any theme. At the end, three prizes will be awarded, the first of which will be worth 10,000 euros.
Call once again awards original and innovative works that demonstrate the usefulness of the Arquivo.pt service and the importance of preserving information published on the web.
More information about this Call is available at https://arquivo.pt/premio2020. 
About Arquivo.pt:
Arquivo.pt is a research infrastructure managed by the Foundation for Science and Technology (FCT), which consists of an online search service that provides access to web pages archived since 1996. Its main objective is to preserve information published on the web for memory, study and research purposes, with the advantage of being accessible to the entire population.
Published 15 January 2020