Fulbright Commission' historical archive made publicly available
Tópicos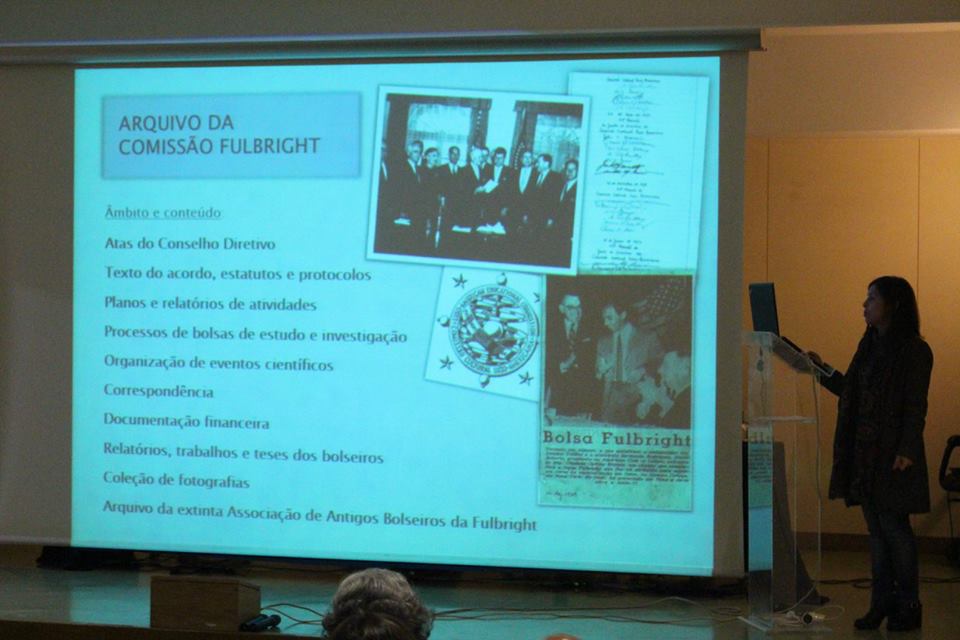 These archives bring together 56 years of scientific and academic cooperation between Portugal and the USA. Taking up 38 linear meters, in the 416 boxes are documents that give insight into the activities in the fields of Philosophy, History, Science Policies and International Relations. The Fulbright heritage is includes minutes, plans, reports, registers of pupils and fellows, financial administration documents, correspondence and photographs, amongst many others.
All documents are available to read in paper, in English or in Portuguese, and also online through the platform of the Archive of Science and Technology (ACT, abbreviation in Portuguese). In 2014 the Fulbright Archives were integrated into the ACT, now in charge of its organisation, treatment and raising awareness of the heritage it contains.
Since the start of the Fulbright program in Portugal, in 1960, more than two thousand students and university lecturers, from Portugal and the USA, and several academic areas, have received Fulbright funding. The current President of Portugal, Marcelo Rebelo de Sousa, is a Fulbrighter.
At the presentation of this project were the Secretary of State for Science, Technology and Higher Education, Maria Fernanda Rollo, the Fulbright Executive Director, Otília Reis, the President of the FCT Board of Directors, Paulo Ferrão and the researcher who carried out the inventory of the archive, Cláudia Filipe, of the Instituto de História Contemporânea (FCSH-UNL).
Maria Fernanda Rollo believes "this is a project that dignifies the good relations between Portugal and USA." In addition, the Secretary of State reinforced that "the Fulbright historical archives should be considered a "common property" which the Ministry should promote and ensure its digital and physical preservation."
The President of FCT, Paul Ferrão highlighted two aspects. First, the good relations established between FCT and Fulbright Commission, housed in the FCT building since 2014, and secondly the crucial contribution of the ACT team to this project.
Credits: Fulbright
Publicado em 20 Abril 2016