Portugal speaks for Internet Governance at UN General Assembly
Tópicos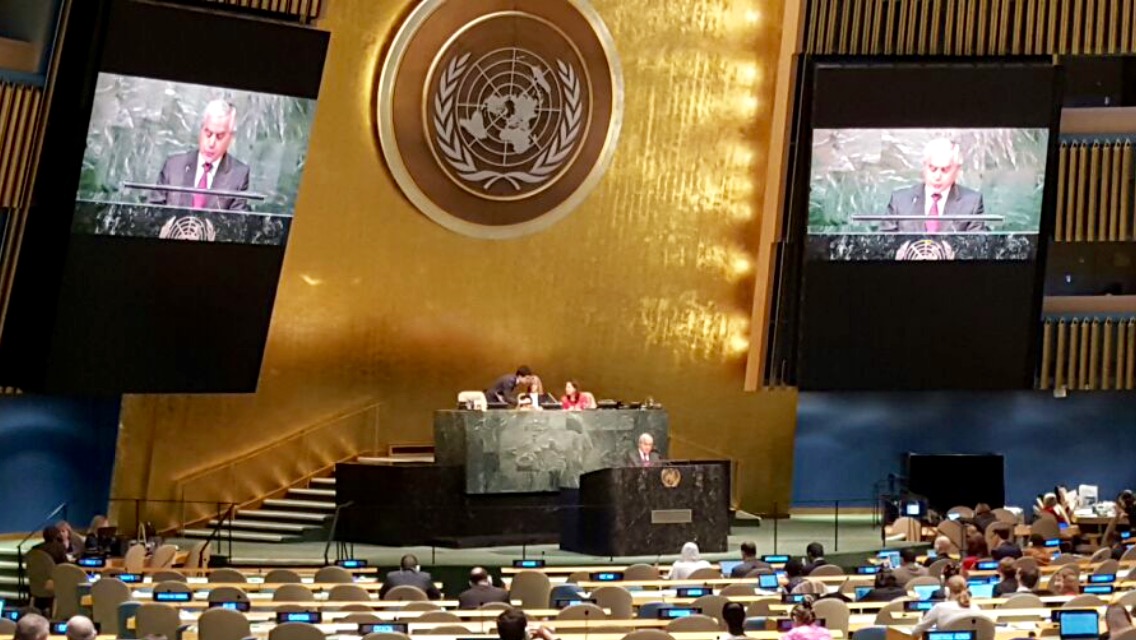 Ambassador Álvaro Mendonça e Moura, Portugal's permanent representative at the UN, led the Portuguese delegation, which also included FCT, as the body responsible for public policies for the Information Society in Portugal, and ANACOM, as the government's support organism for communications.
In 2005 the Tunes Agenda for the Information Society underscored the benefits of Information and Communication Technologies (ICT) for citizens, and established a commitment to develop mechanisms to combat digital barriers and gulfs.
Ten years on, the representatives of 190 nations met to discuss the impact of the actions put in place on the economic and social development of their countries. The main conclusion was that, despite the significant progress made in the digital world – today there are more infrastructures and higher digital literacy levels amongst citizens – there are greater inequalities in access to technological knowledge. It is thus imperative to narrow the digital gap that continues to divide countries, regions and generations.
At this meeting of nations, other issues such as the role of the internet in global development and the challenges faced in using of ICT were discussed. The meeting ended with the renewal, for a further 10 years, of the mandate of the IGF (Internet Governance Forum) – the multistakeholder platform that fosters discussion on policies for governance of the net.
Through FCT, Portugal has played an active role in promoting and putting in place the Information Society. The country takes part in discussions of proposals that are put forward, within several European and international fora, and cooperates with other governments in implementing different measures. Furthermore, since 2009, Portugal is a member of the UN Science and Technology for Development Committee, the high-level advisory body on science and technology policies.
Ambassador Mendonça e Moura highlighted that Portugal is aligned with WSIS recommendations regarding internet governance: to keep the internet free, open, interoperable, stable and trustworthy, citizen-centred, inclusive and geared toward development, based on respect for human rights and fundamental freedom.
In his adress to the general Assembly, the Portuguese representative reminded those present that the World Wide Web was developed at CERN – one of the largest research laboratories in the world, that greatly contributes to the open and collective sharing of scientific and technological knowledge. In Mendonça e Moura's words, "Joint efforts need further to be pursued to ensure that the benefits of the Information Society can be enjoyed by everyone, improving the quality of life of vulnerable people and strengthening capacity building. Only through a multistakeholder approach can we make it possible."
Thus, "the development of Information Society public policies have to include a broad multi-stakeholder participation and discussion. That is why we [Portugal] applaud the extension of the Internet Governance Forum [IGF] mandate for another 10 years."
Outcome document of the high-level meeting of the General Assembly on the overall review of the implementation of the outcomes of the World Summit on the Information Society (EN)
Publicado em 23 Dezembro 2015