Success across ERC grant schemes for researchers in Portugal
Tópicos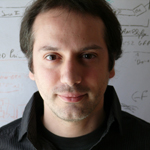 With one set of results still to be released, the number of ERC grants secured by researchers is Portugal, in the 2015 calls, stands at 10: four Starting Grants (for researchers with two to seven years post-PhD experience); three Consolidator Grants (for researchers with more than seven years experience after obtaining their PhD) and three Proof of Concept Grants (for ERC-funded researchers wishing to take their results to market and to tackle societal challenges).
José Bessa, a group leader at the I3S, has become the fourth winner of an ERC Starting Grant, worth €1.5 million. In his own words, "This grant will allow us to develop a highly competitive 5-year research project, with state-of-the-art equipment and a leading and dedicated research team", to identify how DNA sequences that do not code for genes contribute to pancreatic diseases, such as diabetes. Using the zebrafish as a model, José Bessa aims to identify and test new sequences linked to diabetes, without resorting to patients. The team´s findings will, however, have a strong impact on treating diabetes in humans, by identifying potential new therapeutical targets.
Edgar Gomes (Instituto de Medicina Molecular, University of Lisbon), Rui Costa (Champalimaud Neuroscience Programme) and António Jacinto (Centre for Chronic Diseases, New University of Lisbon) are previous ERC grantees that now successfully secured funding to explore the innovation potential of their research. Their Proof of Concept Grants, of €150 thousand euro each, will allow them to develop prototypes and explore the therapeutical potential of drugs, with a view to taking their research to industry.
Edgar Gomes will use his PoC grant to develop a commercial prototype of the 3D cellular system they have devised in the laboratory, which mimics muscular diseases. Ultimately, their prototype may be used anywhere in the world, to test new drugs for these debilitating diseases.
Rui Costa also proposes to build a prototype, but, in his case, of a portable brain-machine interface, which may be adapted to different types of equipment, and used in healthcare, but also for entertainment and in daily routines.
António Jacinto has teamed up with the start-up Thelial, to test the effect of drugs that the company has been studying on treating Leaky Gut syndrome and other diseases in which the lining of an organ is damaged.
These grants, announced by the ERC in early 2016, follow on from the end of 2015 announcement of three Consolidator Grants, each worth around €2 million. Mónica Bettencourt Dias (Instituto Gulbenkian de Ciência) and Hélder Maiato (I3S, Univesity of Porto) are also repeat ERC grantees, having previously won Starting Grants. Marina Costa Lobo (Instituto de Ciências Sociais, University of Lisbon) stands out in the batch of 2015 ERC grantees: her research is in the social sciences, and her Consolidator Grant will allow her to further study the impact of the topic "Europe" on the parliamentary elections held in several countries, since the beginning of the Euro Zone crisis.
Monica Dias will pursue her research into the role of centrioles (tiny structures in cells) in cell division, cell movement and communication with neighbouring cells, with impact on understanding nervous system disorders, cancer and infertility.
Helder Maiato's interests lie in understanding the mechanisms that control the process whereby chromosomes separate during cell division (so-called mitosis). Mistakes in this tightly controlled process lead to aneuploidy – cells with more or less chromosomes than they should have – and may cause cancer.
Monica Bettencourt Dias, Rui Costa, Edgar Gomes and José Bessa were selected as FCT Investigators in the 2012 and 2013 calls.
(Image credits: I3S – Instituto de Investigação e Inovação em Saúde; Instituto de Medicina Molecular; Centro de Estudos de Doenças Crónicas; Instituto de Ciências Sociais; Instituto Gulbenkian de Ciência, Álvaro Isidoro)
Atualizado em 20 Dezembro 2022